Transgender Voices Making a Difference in Tallahassee
(Written By: Gina Duncan, Equality Florida's Director of Transgender Equality)
The number of transgender and gender non-binary citizen-advocates attending Lobby Days continues to grow - and is making a difference in Tallahassee. As we celebrate the 10th Annual International Transgender Day of Visibility, the Florida transgender community continues to grow as a visible and influential movement for civil rights.
Each year Equality Florida invites grassroots lobbyists to come to Lobby Days for the Florida legislative session and lobby for social justice, and each year the number of transgender and gender non-binary Floridians increases. This year, 100 advocates made the trip and 22 of them were gender diverse. Last year, at Lobby Days 2018, 20% of the delegation came from the trans and non-binary community.
Our lobby team spoke directly with legislators on the need to pass the Florida Competitive Workforce Act — a bill establishing statewide comprehensive nondiscrimination protections in housing, employment, and public accommodations. Through these one-on-one visits with elected officials, time after time, we saw how gender diverse voices were making an impact.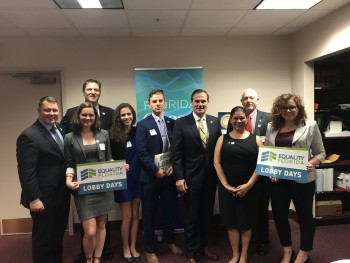 One of our advocates, Cea, told her story of being attacked on a public street after going to dinner with friends. She related the feeling of helplessness as she was being beaten and bruised simply because of who she was - an out transgender woman. The Representative was clearly moved by Cea's story and saw the need for all people to be protected in public spaces. At that moment the Representative committed to being a co-sponsor of the Competitive Workforce Act.
Visibility matters. Our personal stories matter. Diverse gender voices matter. As we celebrate this year's International Transgender Day of Visibility, let's remember our visibility is making a difference. The humanity of personally knowing an out transgender person is what is changing hearts and minds in these challenging times.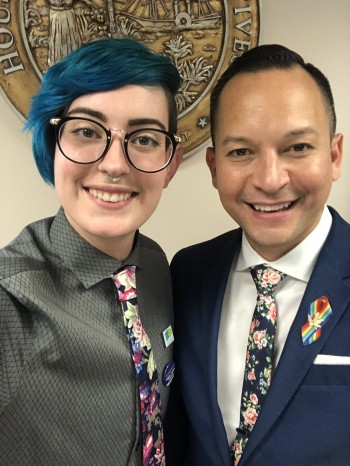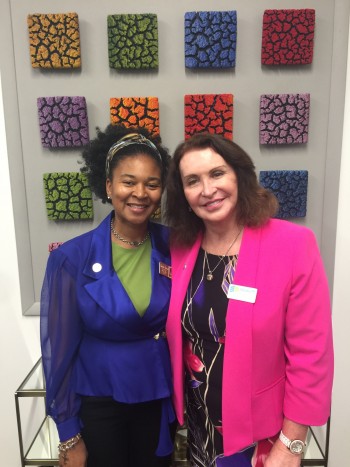 Join us in celebrating the 2019 International Transgender Day of Visibility. Together we will make the difference we all desire ~ to be treated equally under the law, to love whomever we choose to love and to be our authentic selves without reservation or pause.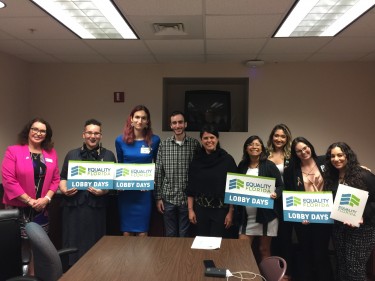 Gina Duncan serves as the Director of Transgender Equality at Equality Florida. Over the course of two days, Equality Florida's 100+ grassroots activists held 76 meetings and garnered 5 new FCWA cosponsors, 5 new Conversion Therapy cosponsors, and 2 new HIV modernization cosponsors.