BREAKING: Florida files SCOTUS application to stay injunction in fed marriage case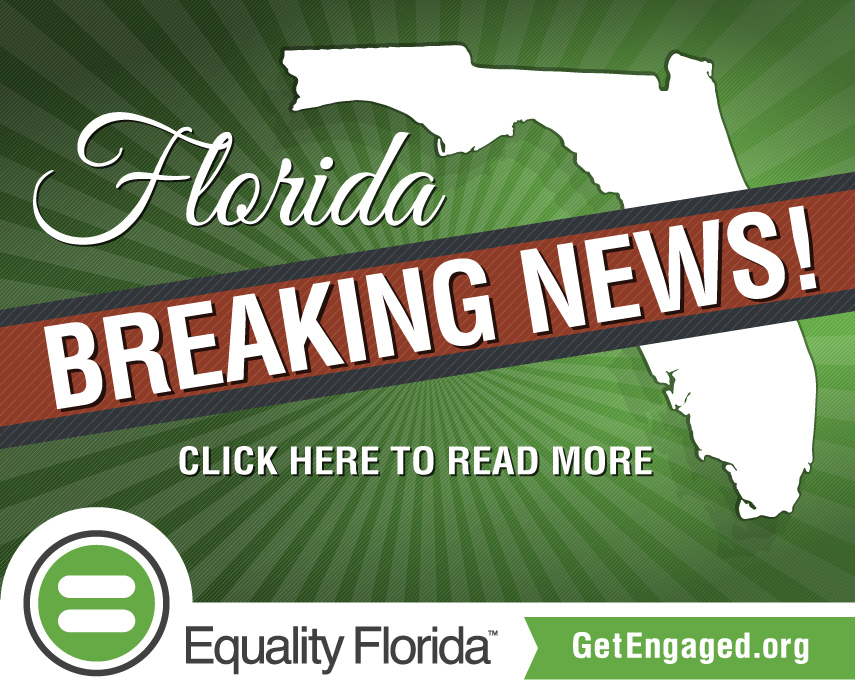 Florida files U.S. Supreme Court application to stay injunction in federal marriage cases due to take effect in early January. Read the application here: http://bit.ly/1IV56Eg
Make sure to register for our Statewide Marriage Tele-Town Hall being held on Monday, December 18 at 6pm EST! The Tele-Town Hall will be moderated by Nadine Smith, Equality Florida's Chief Executive Officer, and will feature a panel of state and national experts including Shannon Minter, Legal Director for the National Center for Lesbian Rights (NCLR), Evan Wolfson, Founder and President of Freedom to Marry and plaintiff couples from Florida marriage cases.
Participating is easy. Simply register by clicking here. On the night of the Tele-Town Hall, we'll give you a call and link you in to join the conversation.
Update: From Shannon Minter (Legal Director for NCLR) - The petition will go to Justice Thomas, who can either grant or deny it himself, or refer it to the whole court. Thus far, each Justice has referred these requests to the full court, which can either grant or deny the stay extension requested by the state.

Stay tuned for more information as we receive it!