Meet the Interns: Fall 2019
Equality Florida is proud to announce our Fall 2019 intern cohort! We have representation from all over the state, including cities such as Tallahassee, Jacksonville, Miami, Boca Raton, Orlando and many more! As they wrap up this semester, learn a little about our interns and show them some love:
Field & Policy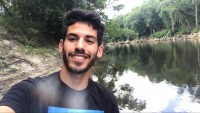 Ariel Sabillon 
Ariel Sabillon is a senior at Florida State University where they are pursuing a bachelor's degree in International Affairs and History. They have been living with HIV for four years now, being public about it for a year. Their plans are to continue advocating for queer people and people living with HIV at a regional and international level. They recently completed an internship at UNAIDS in Geneva, Switzerland. In their free time, Ariel spends their time in the woods, at nearby rivers, and learning about herbal medicines.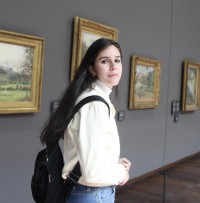 Ignacia Araya
Ignacia Araya is a senior at Florida State University double majoring in Political Science and English (Editing, Writing, and Media). Originally from Santiago, Chile, Ignacia was raised in South Florida where she worked over summer with Organizing Corps 2020. Here, her interest in activism was sparked as she was out in the field registering voters and engaging with members in her community. While she has always been passionate about advocacy work, she wanted a more hands-on approach to enacting change which is what led her to work in the Public Policy sector with Equality Florida. She plans on attending law school after graduation and intends on constantly being involved with social justice work throughout the course of her career.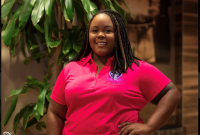 Kaelyn Hamilton
Kaelyn Hamilton (she/her/hers) is a senior at the University of Central Florida in Orlando. She is an Interdisciplinary Studies  major with two areas of focus in Education and Humanities. Also, two minors in Service learning and Anthropology. Her passion lies within social justice advocacy and working in the nonprofit sector nationally and internationally. Her areas of interest are within minorities and social inequalities. In her free time she loves volunteering, working with organizations she is apart of and enjoys finding hidden gems. She is excited about interning with Equality Florida she hopes to gain new experiences. She plans to further her education by applying graduate school this fall.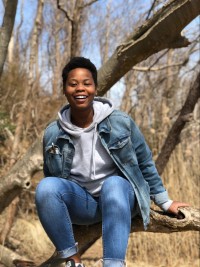 Diamond Dumas
Diamond Dumas (she/her) is graduating from the University of North Florida in Jacksonville, Florida this December with a major in Anthropology. Born and raised in Key West, Florida she spends and enjoys most of her life volunteering, advocating for minorities, and dedicating her time to the pursuit of happiness. In this way she seeks to strengthen her connection to the "One Human Family." She is serving as an assistant to the University's Interfaith Center and Equality Florida Fall Intern this semester. At Equality Florida she intends to gain experience which will advance her work as a dedicated community advocate and public servant.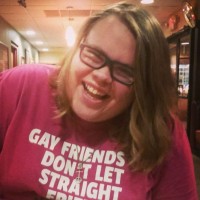 Sammy Conde
Sammy Conde (they/them) is a recent graduate of Heidelberg University in Tiffin, OH with a B.A. in Political Science. From Orange County, Florida, they returned upon graduating and began pursuing their passion for social justice advocacy and progressive policy making by volunteering for political campaigns and local issue-based organizations. Sammy is currently involved in intersectional LGBTQ and feminist organizing as a Co-President of the Orange County chapter of the National Organization for Women and the Secretary of the Rainbow Dems Caucus alongside their internship. Through their volunteer work and advocacy, Sammy works to educate Floridians on issues that affect communities where they intersect and achieve policies that better the lives of marginalized Floridians. Sammy believes that their role as an intern in Field and Policy will allow them to gain vital experience to working toward that goal and work toward a more fair and equal Florida.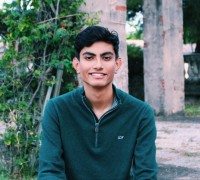 Shrey Patel
Shrey Patel is a current student at the University of Miami in Coral Gables, Florida. He is a sophomore double majoring in Political Science and Communications in Public Advocacy, while also double minoring in Public Relations and Public Health. This summer he will be taking classes at the University of Florida as a non-degree seeking student, while interning for Equality Florida. He is considering a further full time position with Joe Biden as he will continue into his sophomore year of studies at the University of Miami. He previously was a fellow for gubernatorial candidate Mayor Philip Levine and also worked with the DNC Headquarters on Public Policy. He is an active member of the University of Miami Student Government as he was elected the Public Relations Chair of the Student Body Senate.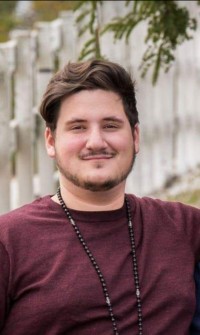 Quinn Swearingean
Quinn (he/him/his) is a junior at the University of Central Florida pursuing dual degrees in Political Science with an International Relations track and in Clinical Psychology, as well as two certificates in Diplomacy and National Security and Intelligence Studies. He spent the last fall during the 2018 midterms volunteering with Next Gen. Florida to register voters and canvas for progressive candidates and policy. He currently works for the housing Department at UCF and is treasurer of the International Relations Club which aims to educate and start conversations on topics of international affairs. He hopes to one day go to grad school in D.C., pursue a career in the Foreign Service, and to continue advocating for social justice issues.
Communications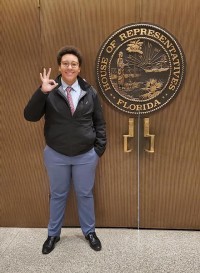 Gabby Miernik
Gabby Miernik (she/her/hers) is a 4th-year Political Science major at Florida Atlantic University who is originally from Dunkirk, NY.  She currently serves as the President of the Lambda Alpha Lambda, the first LGBTQ+ Greek Life organization at FAU, as well as the Director of Communications for the Florida College Democrats, the Southern Press Secretary for College Democrats of America and as a Congressional Intern for Representative Lois Frankel. In addition, she is an activist and advocate on and off her campus where she has fought for issues such as LGBTQ+ community rights and resources, solving food insecurity, and many other issues and has worked in multiple political campaigns and offices for national, statewide and local candidates and hopes to keep that work going after she graduates in 2020.  
HIV Advocacy Project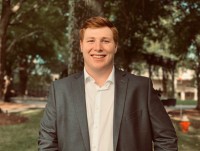 Wyatt Deihl
Wyatt is a junior at Rollins College studying Health, Medicine, and Society and minoring in Global Health and is the founder and president of the Rollins Public Health Association. His interest in public health spans from his awareness of issues such as structural violence, the failing principles of market justice, and how the social determinants of health can deleteriously impact populations. He intends to pursue an MPH Juris Doctorate joint degree with primary focus in abating health disparities specifically related to those of HIV and the LGBTQ+ community.