Equality Florida to Remember Mayor Justin Flippen, and Honor Chasten Buttigieg with "Voice for Equality" Award at Annual Celebration: Saturday, November 7
FORT LAUDERDALE, Fla - Equality Florida will present The Voice for Equality Award to Chasten Buttigieg, and Mayor Justin Flippen will be remembered with The Legacy of Equality Award, at the organization's 18th Annual Equality Florida VIRTUAL Broward Celebration on Saturday, November 7th.
Equality Florida, the state's largest LGBTQ rights organization, each year bestows its highest honor, The Voice For Equality award, on a person who has stood up, spoken out, and devoted themselves to increasing public understanding of LGBTQ issues, moving us forward towards full equality. Recent past recipients include Congressman Ted Deutch, Greg Louganis, Nikki Fried, Jim Obergefell, and Jazz Jennings.
Chasten first gained national attention and won the hearts of millions as the husband of Mayor Pete during his historic run for the Democratic presidential nomination in 2019. In 2020, Chasten took center stage, releasing his memoir, "I Have Something To Tell You," in which he fearlessly lifts the curtain on his life growing up in the midwest: from being bullied and rejected by family, experiencing homelessness and sexual assault, to finding professional and relationship fulfillment. For living his life authentically on the national stage and for speaking openly about the challenges he faced, that sadly continue to face too many Americans who dare to be different, Chasten Buttigieg has reduced stigma and shown us that, with self-acceptance and love, anything is possible.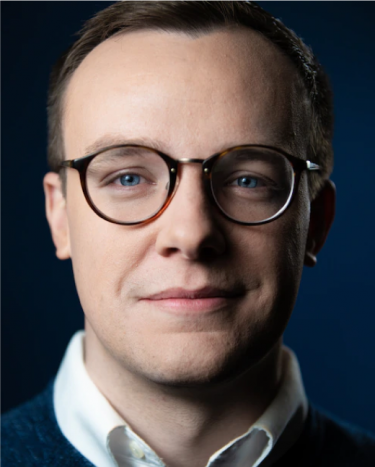 "It was a huge political breakthrough for an out gay man to run for president as a major party candidate," said Equality Florida CEO, Nadine Smith, about the historic campaign of Pete Buttigieg. "And it was an equally tremendous cultural breakthrough for Chasten to stand beside his husband every step of the way, supportive, authentic, and a force for change in his own right. For countless Americans, Chasten and Pete brought a new level of visibility and honesty to our community that was real, and raw, and relatable. We are thrilled to shine a spotlight on Chasten, and hope it will inspire others to live their lives out and proud--and for parents to always love all their kids exactly the way they are."
Chasten stated, "I'm still a little overwhelmed to be receiving such an honor, for being myself and living my truth. Still, I am proud of what we've done--how far we've come, if it helps even one young LGBTQ person to live without fear of rejection and to realize their dreams. At the same time, I know how much Equality Florida, which is very much the vanguard of LGBTQ equality work--has contributed to that process.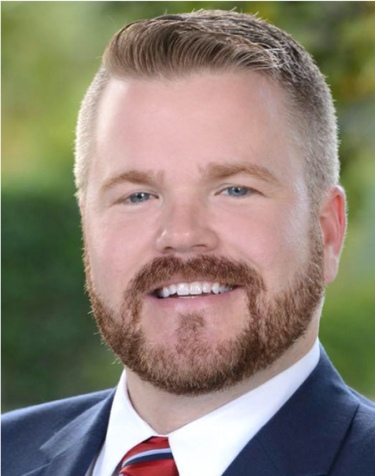 The Legacy For Equality Award (posthumous) will be presented in memory of Wilton Manors Mayor Justin Flippen. Justin, a dedicated public servant and trailblazer, lived out and proud for the whole of his adult and public life. Justin has many firsts to his credit--as out gay university student body president, the first out gay candidate for Florida State Representative, and as Mayor of the first all LGBT Commission in Wilton Manors in 2018.
Sadly, Justin died suddenly of a brain aneurism in February while on his way to a commission meeting. Justin, only 41 years old at the time of his passing, inspired generations of young people to dream big, to serve, and to live their lives authentically. Justin's parents, Stephanie and Jim Flippen, said, "Equality Florida's recognition of Justin's contributions means the world to us, as our son is not only being honored but remembered for his active role in fighting for equality."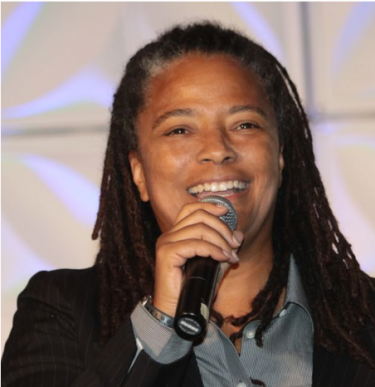 A highlight of the "Celebration" will be the annual State of the State address by Equality Florida's co-founder and CEO, Nadine Smith. A virtual auction featuring a fabulous vacation donated by Whisper Travel, musical entertainment by members of The South Florida Symphony Orchestra, and The Gay Men's Chorus of South Florida, ensure a truly memorable and fun evening for all.
The annual fixture, presented by PNC Bank for the seventh consecutive year, tho' virtual for the first time, attracts hundreds of community, business, political and student leaders. The "Celebration" takes place on Saturday, November 7th, from 7:00-8:30 p.m.
For sponsorship opportunities and more information, contact Row Iliescu at [email protected] or 305-335-2102. There is no charge to attend this virtual event: RSVP at: eqfl.org/browardcelebration
###
Equality Florida Institute is the largest civil rights organization dedicated to securing full equality for Florida's LGBTQ community. Through education, grassroots organizing, coalition building, and lobbying, we are changing Florida so that no one suffers harassment or discrimination on the basis of their sexual orientation or gender identity. www.equalityflorida.org