Out & Equal Founder Selisse Berry joins Equality Florida Board of Directors
ST PETERSBURG, FL – Selisse Berry, founder and architect of the nation's largest LGBTQ business organization Out & Equal, is joining the Board of Directors for Equality Florida. For 23 years, Berry has worked to engage global business leaders on issues of LGBTQ workplace nondiscrimination and now brings that authority to the fight for full equality in the State of Florida.
"When we launched Out & Equal, few Fortune 500 companies had protections for their LGBTQ employees," said Berry. "Now, those protections are nearly universal. I'm excited to join Equality Florida in the work to secure full equality for the LGBTQ community and help state leaders realize what the business community has come to know: that embracing inclusion is key to creating healthy institutions."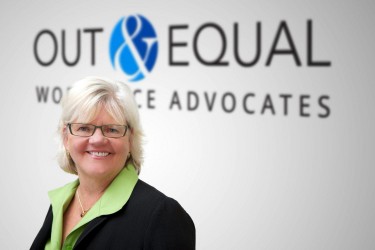 The addition of Selisse Berry to the statewide Board of Directors comes at a pivotal time for LGBTQ nondiscrimination in Florida. With a powerful, bipartisan coalition of lawmakers taking the lead on the Florida Competitive Workforce Act, legislation that would add sexual orientation and gender identity to Florida's Civil Right Act, Florida stands poised to breakthrough as the first Republican-led state to pass LGBTQ protections in housing, employment, and public spaces.
"The State of Florida will set the tone for equality across the country," explained Stratton Pollitzer, Equality Florida Deputy Director. "Selisse knows better than anyone that treating LGBTQ people with dignity and respect is good for business - and the right thing to do. If Florida wants to compete for talent and stake its claim as an economy that is equal and open to all – the time for comprehensive LGBTQ protections is now."