Meet the Fellows: Summer 2023 
Equality Florida, Florida's largest LGBTQ advocacy organization, hired its cohort of fellows for the Summer 2023 Fellowship Program! From across the state, our large cohort includes people from various backgrounds, ages, sexualities, gender identities, and ethnicities.
At Equality Florida, our mission is to cultivate our fellows to become leaders in the community. After a rough legislative session for LGBTQ communities all over the state, our fellows will work hard this semester to educate people on the laws that affect LGBTQ Floridians, engage our volunteers for pride events and school board meetings, while working with their departments to make Equality Florida a success.
Communications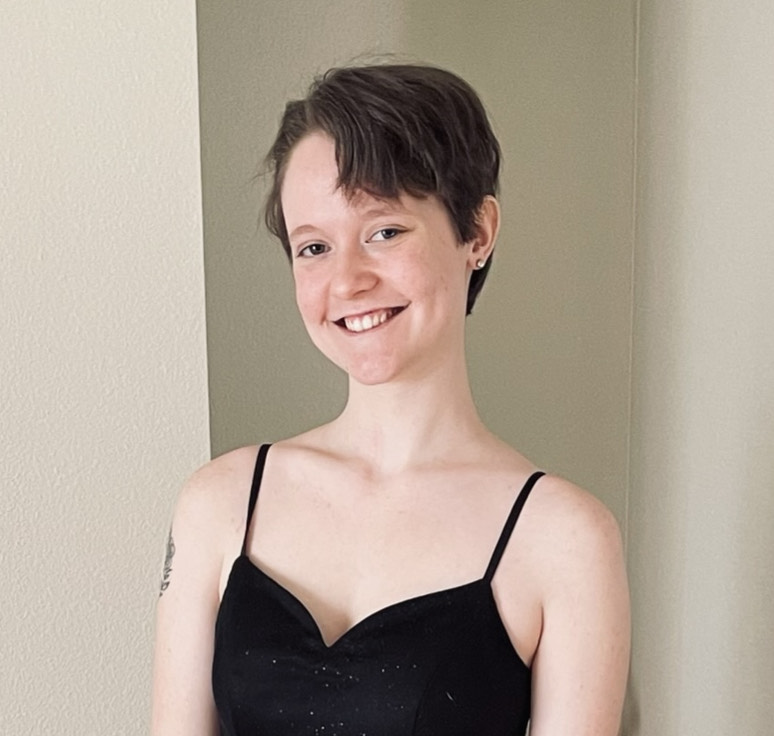 Carys Mullins (She/They)
Carys Mullins is a social media manager, independent film director, blogger, and activist residing in the Tampa Bay Area. She is passionate about LGBTQ+ mental health equality, musicals, and learning new languages. They are very excited to support Equality Florida this Spring!
Field and Advocacy
Sylvia Weber (She/Her), Senior Field and Advocacy Fellow
Senior Field and Advocacy Fellow Sylvia is a South-Florida born political organizer and sophomore at Florida State University, majoring in Political Science. In fighting for marginalized communities and progressive policy, she is excited to be returning to such a wonderful organization as a Senior Field and Advocacy Fellow!
An Pham (They/Them)
An is a senior undergraduate student in the Social Work program at the University of Central Florida. They are passionate about advocating for and empowering marginalized communities, especially for mental health within the LGBTQ+ community. An is excited to join the Equality Florida team as a Field and Advocacy Fellow this summer, fighting for equal rights and protection against harmful anti-LGBTQ+ legislation.
Bryan Amador Rivera (He/Him/Èl)
Bryan is currently a sophomore at American University in Washington D.C. studying International Relations with a thematic focus on Human Rights and Foreign Policy. Through advocacy, I want to continue uplifting Latinx and LGBTQ+ voices in order to attain equitable change. As a former U.S. Senate Intern, I am passionate about public policy, immigration reform, and civil rights.
Cameron Driggers (He/Him)
Cameron Driggers is a student activist from Northeast Florida who began his organizing work in earnest in response to the anti-LGBTQ+ agenda of his local school board, as well as the "Don't Say Gay" Bill. Cameron's accomplishments include co-organizing the state-wide school walkouts in March 2022 and spearheading a successful electoral campaign to remove two Desantis-backed members of his school board. Cameron continues to confront Governor Desantis through youth-led initiatives across the state of Florida, and by increasing voter registration among students.
Ky Walker (He/They)
Ky is from Palm Beach Gardens, FL. I'm currently a Junior at FAU majoring in Social Work and minoring in Sociology. I look forward to being a fellow this year and learning all I can.
Luke Fernandez de los Muros (He/Him)
Luke is a recent high school graduate of New World School of the Arts in Miami and a prospective political communications major at George Washington University this fall. He is passionate about cultivating a sense of community and safety for transgender youth and learning more about how to make queer spaces further accessible to those with disabilities. In his free time, he enjoys going to theme parks, spending time with his friends and family, and drinking boba.
Nate Douglas (He/Him)
Nate is an activist from Orlando who served on the Orange County Soil and Water Conservation District until January 2023. He graduated in May with a Bachelor of Science in Food and Resource Economics from the University of Florida and he is currently working on his Master of Science in Information Systems and Operations Management. Nate loves hiking, traveling, reading, and advocating for climate justice and LGBTQ+ rights.
Public Policy
Jay Kirkley (He/Him)
Jay is a Junior at Rollins College studying Biochemistry and Public Policy. Having worked for Equality Florida previously, he is honored to be welcomed back and he is super excited to continue working with such a wonderful organization. As a gay man in Florida, Jay was drawn to Equality Florida by his own identity and his passion for healthcare equity and equality.