PRESS RELEASE: Equality Florida to Honor Florida State Rep. Carlos Guillermo Smith, other Community Leaders at Palm Beach Gala
Equality Florida Institute To Honor Florida State Representative Carlos Guillermo Smith, Sandra Saladrigas, and Vita Nova at 5th Annual Palm Beach Gala
TALLAHASSEE, FL – At its 5th Annual Palm Beach Gala on Sunday, April 15th, Equality Florida will present the Voice for Equality Award to State Representative Carlos Guillermo Smith (District 49) and the Service & Leadership Award to Sandra Saladrigas. The Community Partner for Equality Award will go to Vita Nova, Inc., serving LGBTQ youth experiencing homelessness or transitioning from the foster system. The gala takes place at 5:30 PM at Lake Pavilion, 101 South Flagler Drive, West Palm Beach.
All proceeds from the gala will benefit LGBTQ youth through Equality Florida's Safe and Healthy Schools Project.​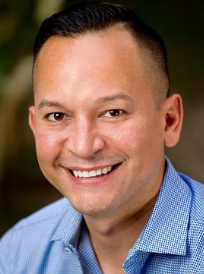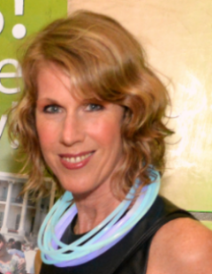 The Voice for Equality Award is bestowed annually upon a person who, with courage, passion and unwavering commitment, moves Florida's LGBTQ community closer to full equality. Carlos Guillermo Smith has been active in Florida politics since 2011, first as a legislative aide and advisor to two State Representatives. It was during his 2016 election campaign that Carlos achieved national prominence for his outspoken support of victims of the Pulse nightclub killings. Aside from countless meetings and interviews, Carlos, as Governmental Affairs Manager for Equality Florida at the time, was part of the team that helped to raise $10 million for Pulse victims and family members. Since winning election, Carlos is already known for holding lawmakers accountable for fulfilling their promises. He also met with the management of Publix over their refusal to include the HIV-prevention medication PrEP to its employees, and convinced them to reverse course. In just over one year in office he has made a significant impact as the first out gay latino legislator! ​​
"We are so proud to honor Representative Smith with the Voice for Equality Award," said Nadine Smith, CEO and co-founder of Equality Florida. "Every day, he is on the front lines working to ensure the safety and well-being of all Floridians. His relentless pursuit of justice for all, makes him a champion for all Floridians."
Equality Florida's Service & Leadership Award will go to Sandra Saladrigas, long time Gala Co-chair. Sandra's tireless advocacy on behalf of Equality Florida and its programs, her boundless energy, and the passion with which she developed a dedicated steering committee has helped Equality Florida to increase its network of volunteers and supporters in Palm Beach.

In recognition of its 10+ years of serving the needs of Palm Beach County's LGBTQ youth facing homelessness and transitioning from foster care, Equality Florida will honor Vita Nova, Inc. with the Community Partner for Equality Award. Located in Lake Worth, Vita Nova increases the likelihood of a positive outcome for youth who lack that most essential need--a stable and supporting homelife. Thanks to the dedicated team of staff and volunteers, and the innovative vision that includes community partnerships and peer support, Vita Nova has developed a proven track record of helping these youth to beat the odds in the areas of graduation from high school, matriculation, employment and housing. Equality Florida is thrilled to recognize Vita Nova for these efforts and its success.
The Palm Beach Gala, this year themed, "Let's Flamingle," is a sparkling, fun event in support and celebration of the inspiring work of Equality Florida. All funds raised will benefit the pioneering and groundbreaking work of The Safe and Healthy Schools Project (SHS). SHS, in just 18 months, has begun work with 59 of Florida's 67 school districts, training thousands of district leaders in best practices with LGBTQ youth. The program also supports each district in the development of effective strategies and guidelines for every district staff member in counteracting bullying, and affirming young LGBTQ students. For more information on the Safe and Healthy Schools Program, go to: www.eqfl.org/Safe_Schools.
The evening includes entertainment and dancing by DJ Karin Ward, an open bar and culinary delights provided by local restaurateurs Grilled Cheese Gallery, Hutton Seafood, and Another Perfect Party, along with the annual State of the State Address presented by Nadine Smith, CEO and co-founder of Equality Florida. Attire is "beach chic," think: "Bermudas and Bow Ties!"
The 5th Annual Equality Florida Palm Beach Gala, presented by sponsor PNC Bank, takes place on Sunday, April 15th at 5:30 PM at the Lakeside Pavilion, 101 South Flagler Drive, West Palm Beach. Tickets are $150 and may be purchased online at www.eqfl.org/palmbeachgala. Sponsorships are also available. For further information, contact [email protected] (305) 335-2102.
MEDIA CONTACT:
Row Iliescu
South Florida Development Director
Pronouns: She, Her, Hers
305-335-2102 / www.equalityflorida.org