Update on the fight for marriage in Florida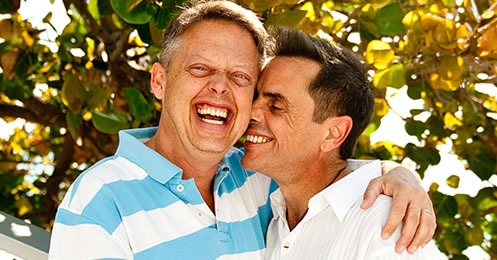 Equality Florida is committed to achieving Marriage Equality in Florida as soon as possible. We may have experienced some disappointments on election night, but our strategy for winning marriage equality is through the courts and remains unchanged and on track.
In the Federal Lawsuit filed by the ACLU, the stay issued by Judge Hinkle will expire on January 5th and will only be extended if by action of the 11th Circuit. We don't know for sure, but we anticipate Attorney General Pam Bondi will ask the 11th Circuit to extend the stay. If she does, the 11th Circuit could extend the stay while they consider the case, but, if they follow the path of other Circuits and refuse to extend the stay then Florida could begin issuing marriage licenses to same sex couples as early as January 5, 2015.
The cases in Florida State court are also progressing. Attorney General Pam Bondi has formally asked the state's Third District Court of Appeals to overrule the decisions by Judge Garcia in Monroe County and Judge Zabel in Miami-Dade who both found the state's ban on marriage for same-sex couples unconstitutional. There is no word yet on when the appeals court will hear the case and it is still possible that the court will request the Florida Supreme Court take the cases directly.
Meanwhile, most legal experts believe that the ruling of the 6th District Court of Appeals in Ohio, which was the first to uphold marriage bans, will ultimately be reviewed by the U.S. Supreme Court. It is possible this could result in a ruling from the U.S. Supreme Court as early as June 2015 and, if not then, by February 2016.
We will continue to fight for Marriage Equality on every front!
We are continuing to build support from folks all across the state - from elected officials, first responders, veterans and service members, educators, Republicans, business and faith leaders, and other allies like our Mayors for the Freedom to Marry: http://www.freedomtomarry.org/map#FL
We continue to work to pass local ordinances across the state and are seeing unprecedented bi-partisan support for LGBT equality.
We continue to collect stories that we share via social media and earned media. These are the stories that show up on the FB pages of Equality Florida and Freedom to Marry. Every day couples are being harmed by not having the freedom to marry, so we highlight these stories helping to show that Florida is ready!
We are also building support from youth through our college campus outreach: visiting GSAs, story collecting and providing education about why marriage equality is so important.
Thank you for your support of our fight to win Marriage Equality in Florida!