News Release: 16TH ANNUAL EQUALITY FLORIDA KEY WEST GALA MARCH 19TH
16TH ANNUAL EQUALITY FLORIDA KEY WEST GALA MARCH 19TH
The 16th Annual Equality Florida Key West Gala will be held on Saturday, March 19th from 5:30-8:00 pm at The Gardens Hotel, 526 Angela Street. This event is free and open to the public, although Equality Florida is hopeful that guests will be inspired to donate to support its work. Equality Florida is the largest statewide organization dedicated to securing justice and equality for the lesbian, gay, bisexual and transgender (LGBT) community.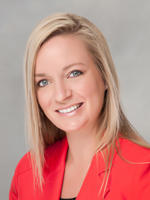 Equality Florida's highest honor, the Voice For Equality award, will be presented to State Representative Holly Raschein who has been a shining example of what leadership in Florida's state legislature can be. As the lead sponsor of the Florida Competitive Workforce Act, she is building a truly bi-partisan coalition to ban discrimination, strengthen Florida's economy and improve Florida's reputation as a welcoming and inclusive state. "How can we claim to be upholding these principles (freedom, liberty and equality of opportunity) that we hold so near and dear to our hearts when some of our friends and neighbors can still be fired for reasons that have nothing to do with their job performance?" Representative Raschein explains. In much of Florida, it is still legal to be fired from a job, refused housing or refused services like a seat at a restaurant simply for being LGBT. The Florida Competitive Workforce Act aims to ban this type of discrimination and provide protections that others have with passage in the 2016-2017 legislative session. Representative Raschein will be present to accept this award.
Posthumously, Frank Romano and Joe Liszka will receive a Voice For Equality award. Having been nominated in the past, but refusing to accept the recognition, Equality Florida felt compelled to highlight their contributions with this award. As visionaries, entrepreneurs and activists, Frank and Joe guided Equality Florida from its inception in 1997 with encouragement and financial support. Together, they became the "fathers" of this budding dream to achieve full equality for all Floridians regardless of their sexual orientation and gender identity. Frank and Joe are greatly missed, however their belief in justice and equality will live on as part of their enduring legacy. Womankind Executive Director Kim Romano will be on hand to accept the award on behalf of her Uncle Frank and his partner, Joe Liszka.
| | |
| --- | --- |
| | |
Equality Florida has sponsored an essay contest at Monroe County Middle and High Schools. The theme "What can be done to help keep someone from being bullied?" has resulted in a number of strong essays. The winners will be announced at the Gala and will receive the following prizes: 1st Place – a Kindle Fire donated by Janet Hinkle and $250; 2nd Place - $150 and 3rd Place - $100. The cash prizes have been donated by The Key West Gay and Lesbian Community Center.
Equality Florida's Deputy Director Stratton Pollitzer will be on hand to give a State of the State address.
Entertainment will be provided by Gina and the Maserattis. A sumptuous appetizer buffet will be provided by caterer Teresa Wright.
To rsvp for the Gala, contact [email protected] with your name(s) and the number in your party.
A Sponsors' Reception will be hosted from 4:30 – 5:30 pm just before the Gala. This is for donors of $500 and higher. Anyone wishing to support Equality Florida at this level may contact Evie Evers Kling at 305-296-3267 or 937-974-3336. An invitation to the Sponsors' Reception will follow.