Growing Diversity At Equality Florida Lobby Days
Growing Diversity At Equality Florida Lobby Days
By: Gina Duncan, Director of Transgender Equality
This legislative session has been a real breakthrough in the visibility of a community often ignored and too often attacked by elected leaders.
Of the 70 grassroots lobbyists who traveled from across the state for Equality Florida's Annual Lobby Days, 17 were transgender or gender non-conforming Floridians. This marked the largest turn out of the trans and gender non-conforming community in Equality Florida's more than 20 years.
So, why is this important? Harassment, verbal abuse, and violence have given the transgender community good reason to prioritize physical safety over activism. But hiding has never brought safety to any community and over the last few years, in Florida, we have seen more and more visible advocates putting themselves out there for the cause of transgender equality.
The tide began to turn in 2016 when former House member Frank Artiles introduced a bill that would have denied transgender people access to public accommodations including bathrooms. Transgender advocates spoke with legislators and testified against the bill in committee, and the measure died. Two things were clear 1) few legislators had ever met a transgender person and 2) our voices, our stories, and our courage in sharing them made the difference in stopping the legislation.
This session showed a transgender and gender-nonconforming community eager to push back on bad bills and fight for full equality in a place that has often been a symbol of hostility.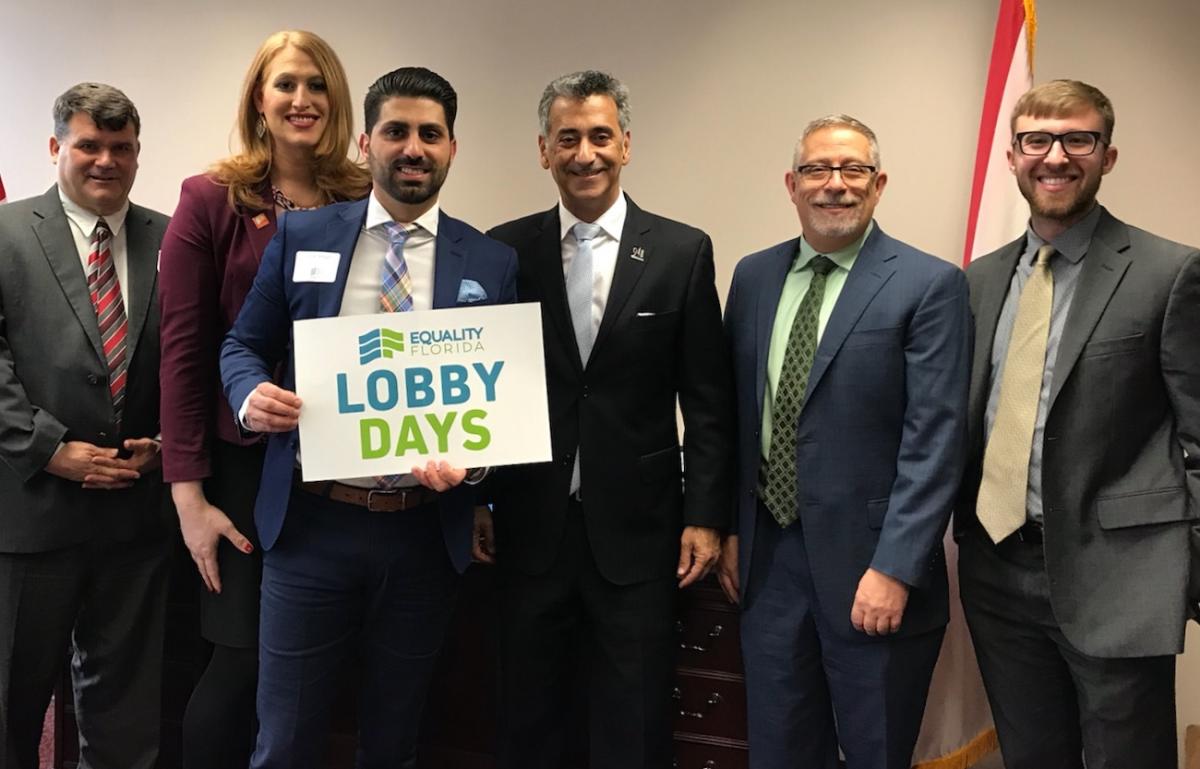 In addition to lobbying against a bill that could repeal all existing local nondiscrimination protections, our team encouraged lawmakers to pass the Florida Competitive Workforce Act. If passed, the measure would update existing civil rights legislation by adding sexual orientation and gender identity, making it unlawful to discriminate against people in the areas of housing, employment, and public accommodations.
From our conversation with legislators and the large bipartisan roster of bill co-sponsors, it is clear the bill would pass if it came to the floor. Unfortunately, GOP leadership continues to block the bill from being heard and Florida's LGBTQ community continues to face inconsistent discriminatory practices across the state.
But, with each year, the visibility of the transgender community increases. With visibility, awareness will follow and education will ensue. With education, the walls of discrimination will eventually crumble and the diverse voices of our community will be the vital building blocks in finally enacting the Florida Competitive Workforce Act.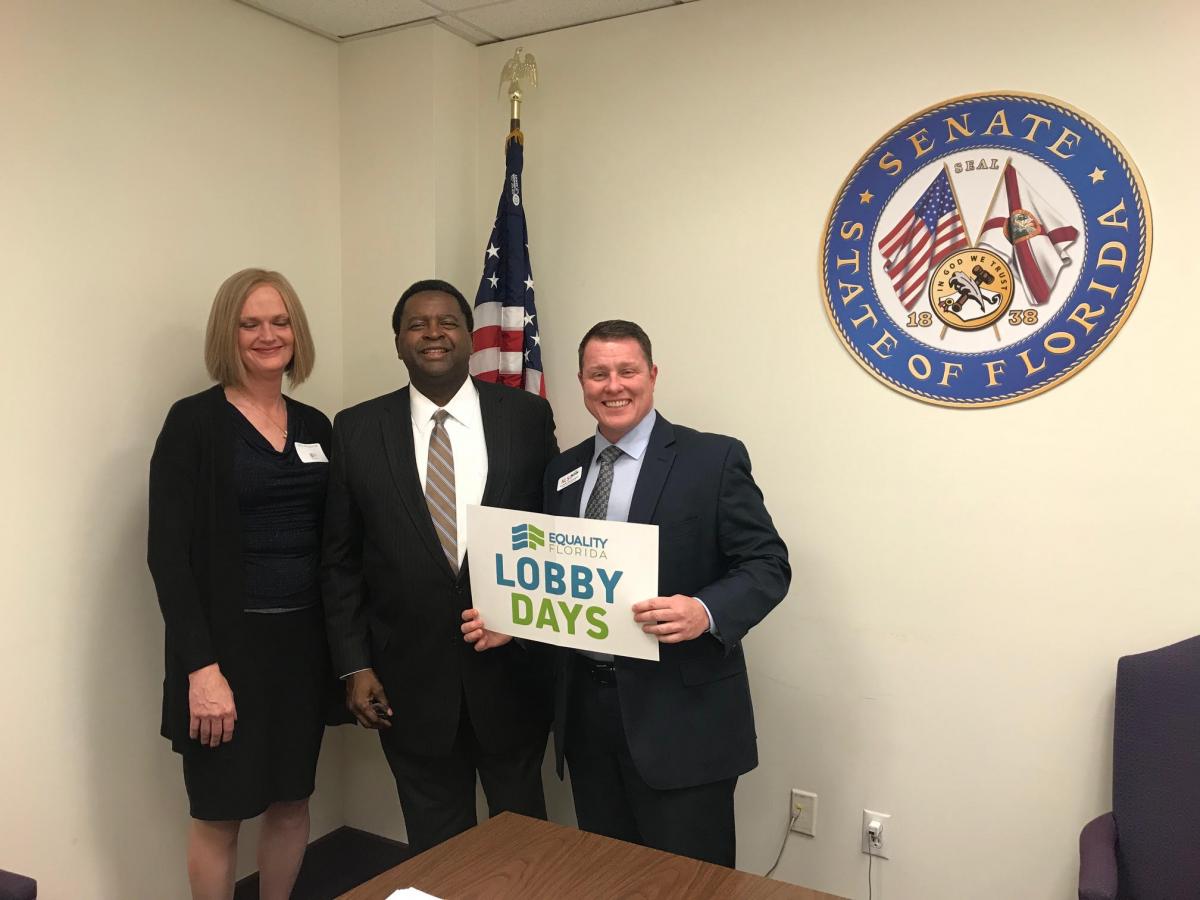 Learn more about TransAction Florida, Equality Florida's transgender inclusion initiative, here.