NEWS RELEASE: Adoption bill removes ban on lesbian, gay parents from FL Statutes
House bill would remove unconstitutional adoption ban from Florida law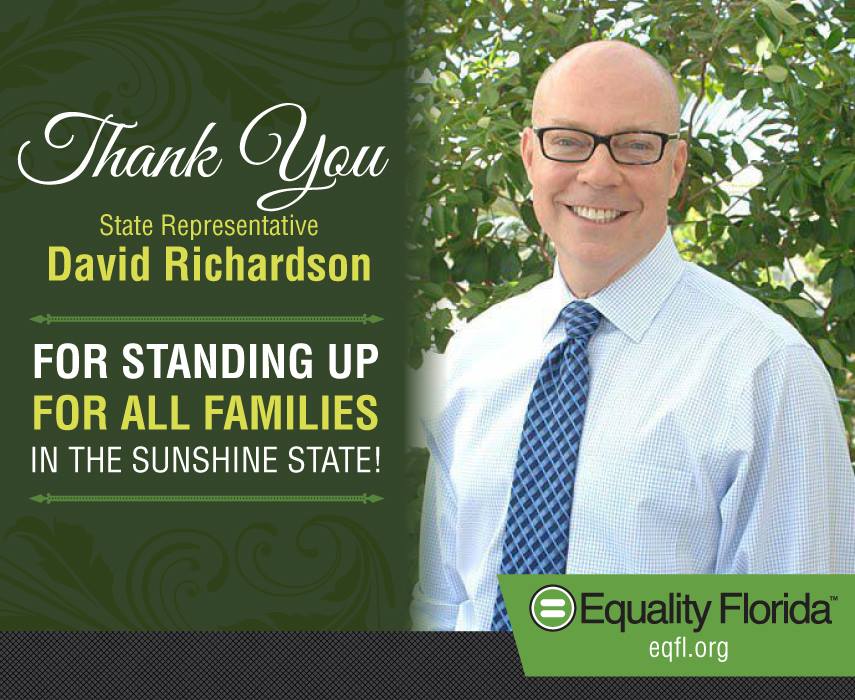 The Florida House of Representatives voted Wednesday to remove a statutory ban on lesbian and gay parents that was enacted in 1977 but declared unconstitutional by a state appeals court in 2010. Since then, state officials have declined to enforce the ban, but it has remained in Florida Statutes.
The move came as part of a major overhaul of the state's foster care and adoption process that supporters said would greatly improve a parentless child's chance for adoption. The bill now will go to the Senate. ​
After House Bill 7013 was approved, Equality Florida's deputy director, Stratton Pollitzer, had this to say: ​
"While it has been legal in Florida for lesbians and gays to adopt for several years, it is wonderful that legislators are taking steps now to remove this discriminatory relic from the books. We especially applaud Rep. David Richardson's leadership in making it happen."
Richardson, D-Miami Beach, authored the amendment that removed the ban. ​
"All people who want to adopt should be judged the same way, with the best interests of children foremost," he said. "My amendment ensures that all suitable adoptive parents are able to offer loving homes and the support of a permanent family. I'm glad to have worked with my colleagues in the House to make this change."