Equality Florida to Honor Representative Anna V. Eskamani, Highlight Historic Elections Program at Virtual Gala
ORLANDO, FL - Equality Florida will honor State Representative Anna V. Eskamani with a Voice For Equality Award at its Virtual Greater Orlando Gala on Friday, October 30. The Voice for Equality Award is bestowed annually upon a person who, with courage, passion and unwavering commitment, moves Florida's LGBTQ community closer to full equality.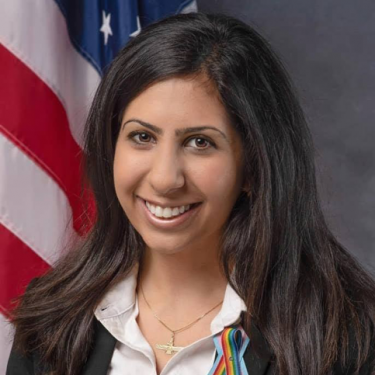 "Representative Eskamani has been an unwavering accomplice for the LGBTQ community," said Equality Florida Executive Director, Nadine Smith. "Both in her career as an advocate and as a member of the Florida House of Representatives, she has been unapologetic in her demand that LGBTQ Floridians be afforded the same dignity, respect, and protections as everyone else. We are proud to work alongside her to make equality the law of the land - and are thrilled to recognize her as one of this year's Voices for Equality."
Equality Florida will also recognize outgoing One Orlando Alliance Executive Director Jennifer Foster with the Voice For Equality Award. Jennifer aided in creating the Alliance following the Pulse Nightclub tragedy in 2016. Since becoming its Executive Director in 2018, the One Orlando Alliance has grown to over 40 member organizations united around community-centric initiatives designed to ensure Central Florida remains inclusive and safe for LGBTQ people.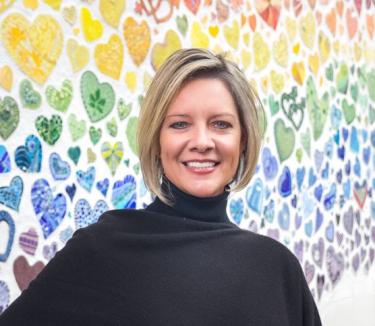 "Jennifer helped to galvanize this community in the wake of the tragedy at Pulse," said Brandon Wolf, Pulse Nightclub shooting survivor and Equality Florida Media Relations Manager. "Thanks to her big-hearted leadership, LGBTQ organizations that once worked in siloes were able to come together and reshape the path forward for Central Florida. We all owe an immense debt of gratitude to Jennifer - a true champion."
Adapting to challenges due to the COVID-19 pandemic, the organization has planned a live streaming event featuring local entertainers, a silent auction that includes a fabulous experience from The Dr. Phillips Performing Arts Center, a welcome from Orlando Mayor Buddy Dyer, remarks from Foster and Representative Eskamani, and a keynote address from Equality Florida Executive Director, Nadine Smith. The event, presented by PNC bank, will bring together hundreds of community, business, and political leaders on October 30 at 8:00pm.
Sponsorship opportunities and streaming information available at eqfl.org/orlandogala.
###
Equality Florida Institute is the largest civil rights organization dedicated to securing full equality for Florida's LGBTQ community. Through education, grassroots organizing, coalition building, and lobbying, we are changing Florida so that no one suffers harassment or discrimination on the basis of their sexual orientation or gender identity. www.equalityflorida.org
​​​​​​​