Equality Florida To Honor Commissioner Monica Cepero with Voice for Equality Award At Statewide Virtual Event
Equality Florida To Honor Commissioner Monica Cepero with Voice for Equality Award At Statewide Virtual Event
ST. PETERSBURG, FL - Equality Florida will honor Florida Human Relations Commissioner Monica Cepero with a Voice For Equality Award at its statewide virtual event on Sunday, May 23rd. The Voice for Equality Award is bestowed annually upon a person who, with courage, passion, and unwavering commitment, moves Florida's LGBTQ community closer to full equality.
Spearheaded by Commissioner Cepero, the agency that enforces Florida's civil rights law issued a notice earlier this year that formally announced its intent to fully implement the U.S. Supreme Court's ruling in Bostock v. Clayton County and investigate claims of anti-LGBTQ discrimination.
"Monica Cepero's efforts on the Florida Commission for Human Relations led the agency to affirm that discrimination in employment, housing, and public accommodations based on sexual orientation and gender identity is illegal," said Nadine Smith, Executive Director of Equality Florida. "This means every LGBTQ Floridian, from the Panhandle to Key West, is protected from discrimination under the law. We're so grateful for Monica's tireless work to help move the needle closer toward justice and equality for all Floridians - and we're thrilled to recognize her as one of this year's Voices for Equality."
When news of the agency's notice was released, Commissioner Cepero praised her colleagues for clarifying fundamental protections for the LGBTQ community.
"In my nearly 30 years of public service, I can't think of many more significant milestones that I have been honored to be a part of. Discrimination in any form is unacceptable, and I'm proud to be a part of a Commission that values equal treatment and has the courage to do the right thing to protect the residents of the State of Florida. As a member of the LGBTQ community, I am grateful to Governor Ron DeSantis for appointing me to the Florida Commission on Human Relations. It is important that diverse voices are at the table when ensuring equality, fairness, and equal opportunity for all."
Equality Florida's statewide event takes place on Sunday, May 23rd from 1-2pm ET and will be live-streamed on Equality Florida's Facebook Page, YouTube Channel, and Twitter Page. The event will feature a state of the state address by Nadine Smith, entertainment, and special guests - TBA.
Funds raised through the event will go to help Equality Florida continue its fight of advancing justice and equality for LGBTQ Floridians, groundbreaking program areas, and fuel its efforts to engage pro-equality voters ahead of the November election. All donations collected through May 31 via Equality Florida's AIDS Walk team will be matched thanks to a generous partnership with AIDS Healthcare Foundation.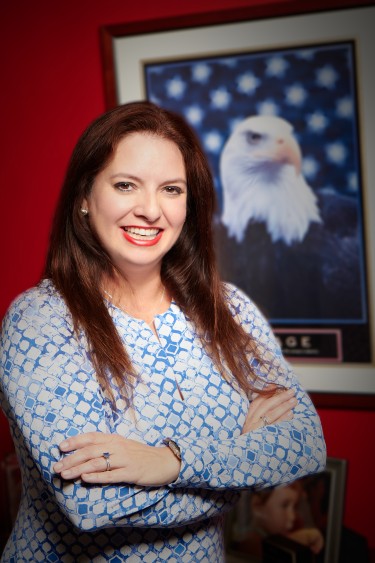 Monica Cepero's Bio:
With nearly 30 years of state and local government management experience, Monica Cepero serves as Deputy County Administrator. She joined the executive team of County Administration at Broward County in November 2008.
Prior to joining Broward County, Cepero served as the Environmental Policy Advisor to Florida Governor Jeb Bush and was responsible for the policy and budget recommendations of $6.5 billion for the environmental and agricultural agencies. She served as advisor to the Governor on local government issues, prepared revenue and economic impact analyses on a variety of proposed legislation, and environmental and agricultural matters of the state, as well as other major statewide reform initiatives.
Following her tenure in the Governor's office, she worked in the Miami office of PBS&J (now Atkins North America), as Manager of Strategic Positioning and Public Affairs. Her career in public service began during her post-graduate studies, when she worked for the City of Tallahassee serving in a variety of positions during an eight-year period from the City Manager's Office to the Office of Management and Budget, in which she oversaw various municipal functions including public safety agencies, park services and utility operations.
In July 2020, Florida Governor Ron DeSantis appointed Cepero to the Florida Commission on Human Relations, for a four-year term. The Commission was created by the Florida Legislature in 1969 to enforce the Florida Civil Rights Act and address discrimination issues across the state.