Together 26 Years: Dan and Steve Warren's Story
Dan and Steve Warren
Sarasota, FL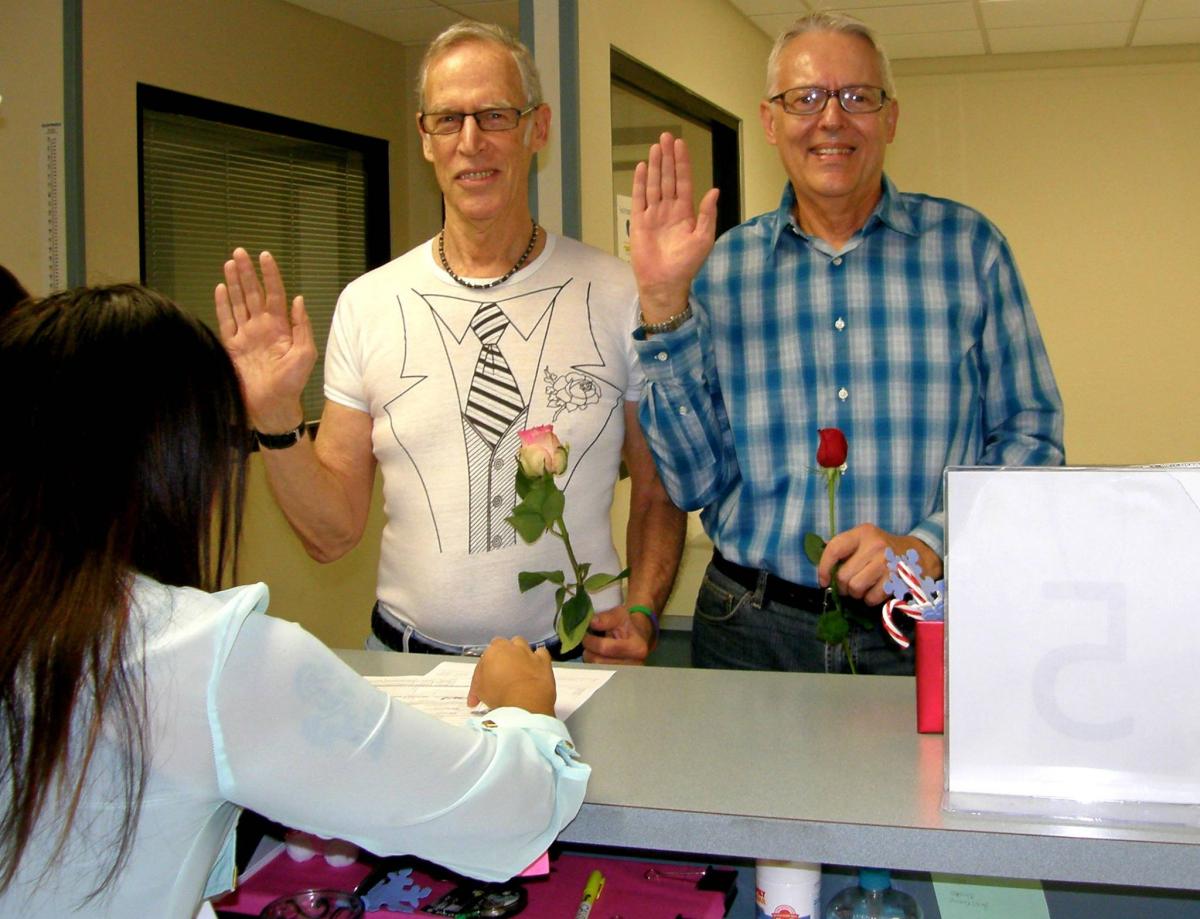 Editors' Note: This post was written by Tierney Tran in partnership with Equality Florida
On Jan. 6, Dan and Steve Warren were sixth in line at Manatee County Courthouse, awaiting their marriage license. After 26 years together, Dan Michael Smith could finally be called Dan Michael Warren.
The ceremony would wait until Jan. 15, so two close friends from California could serve as best men. The service was intimate, just the four of them and Reverend Elder Nancy Wilson, Moderator of Metropolitan Community Churches. Rev. Wilson has known Steve since 1973.
"After 26 years together, being married doesn't feel very different," said Steve.
However, they are now able to take advantage of benefits other married couples have, including sharing a last name and obtaining VA health benefits.
Dan and Steve met on Thanksgiving in 1988 and many of their milestones since have fallen on holidays. The April Fool's Day after they met the two moved in together. Dan and Steve registered as domestic partners in San Francisco, Calif. onValentine's Day of 1991, the first day this was an option. Their Florida marriage took place on Martin Luther King, Jr.'s birthday.
"Everyday is a holiday for us!" said Steve.