LGBTQ Leadership Comes Together to Support the Orlando Community
Written By: Gina Duncan, EQFL's Transgender Inclusion Dir.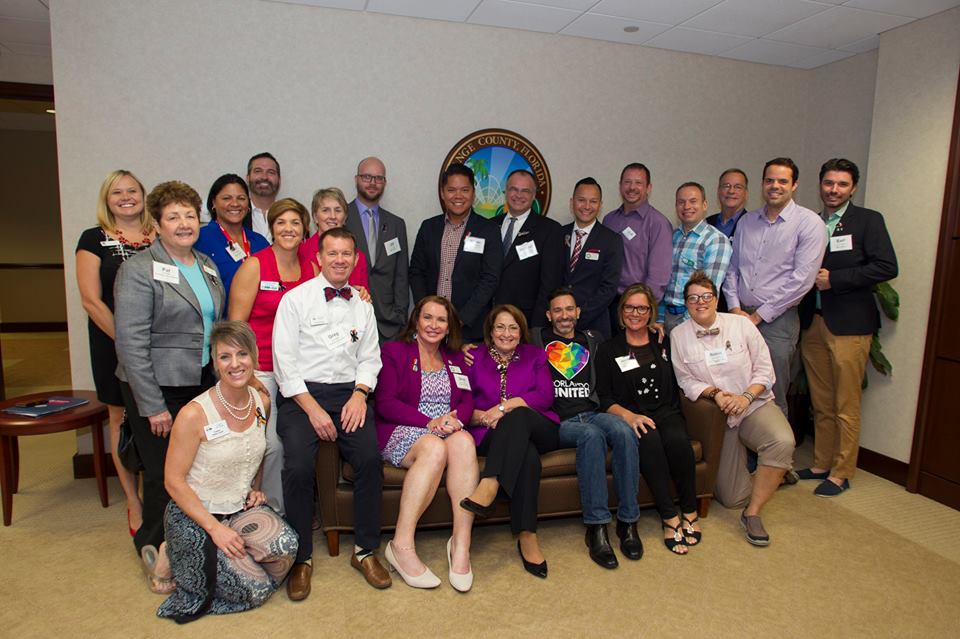 On June 12th, life in Orlando was changed forever -- especially for the LGBTQ and Latinx communities. For so long, advancements in equal rights and social equality had progressed in the City Beautiful. Orlando had become a welcoming and inclusive and safe city. We were welcomed in local establishments, churches and in our most safe spaces, our nightclubs, including Pulse, where people came to party with fiends and dance and to be happy.
Until June 12th, when a deranged young man opened fire in Pulse Nightclub destroying 49 lives and damaging countless others.
In the aftermath of the Pulse shooting, LGBTQ Community Leaders immediately sprang into action. We held our own press conference to denounce the violence and to reassure our community that we were moving quickly to help the victims and families of the massacre. Vigils were held in every corner of our community and in cities across the globe.
From this heinous act, a community came together and held each other tight, yearning to make sense of this horrible tragedy and hoping to find a way to heal.
LGBTQ leaders came together to form the LGBTQ Alliance with a mission to coordinate fund-raising; support the victims' families, the survivors, and ALL who were impacted; address the crush of media; and coordinate a worldwide outpouring of love.
Equality Florida is proud to be a part of the LGBTQ Alliance, and we support its ongoing mission and goals. An alliance supported by both City and County governments. We are stronger together, we are unified in our support of all who have been impacted by this horrible tragedy, and we stand together in denouncing discrimination and violence against our fellow citizens.
One Orlando. Orlando United. We Are Orlando.
********************
On June 22, 2016, Orange County Mayor Teresa Jacobs met with LGBTQ leaders for 'LGBTQ Alliance Coffee': 
"This morning, LGBTQ leaders and advocates gathered for coffee and conversation with Mayor Jacobs. Attendees were commended for their leadership and the outpouring of support they provided to our community following the Pulse nightclub tragedy. The group also discussed how to continue helping the community to heal and helping to restore normalcy to the lives of those impacted."
To view more pictures from the meeting, click here.