BREAKING: Hillsborough County Commission Passes HERO!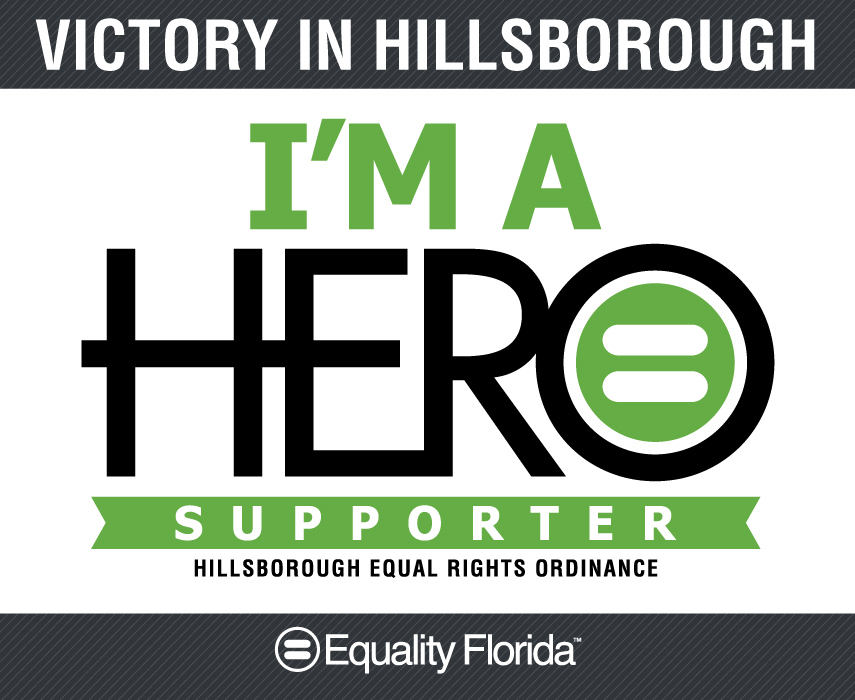 A HUGE victory for Hillsborough County! Moments ago, the Hillsborough County Commission held a final vote and unanimously passed HERO (Hillsborough Equal Rights Ordinance). HERO will ensure that no one in Hillsborough County can be discriminated against because of their sexual orientation or gender identity. We'd like to thank Commissioner Kevin Beckner for his leadership on this issue!
More information to come...