NEWS RELEASE: Equality Florida hires Cindy Brown, a celebrated LGBT leader in Miami-Dade
Equality Florida hires Cindy Brown, a celebrated LGBT leader in Miami-Dade
She'll be the LGBT advocacy group's local development officer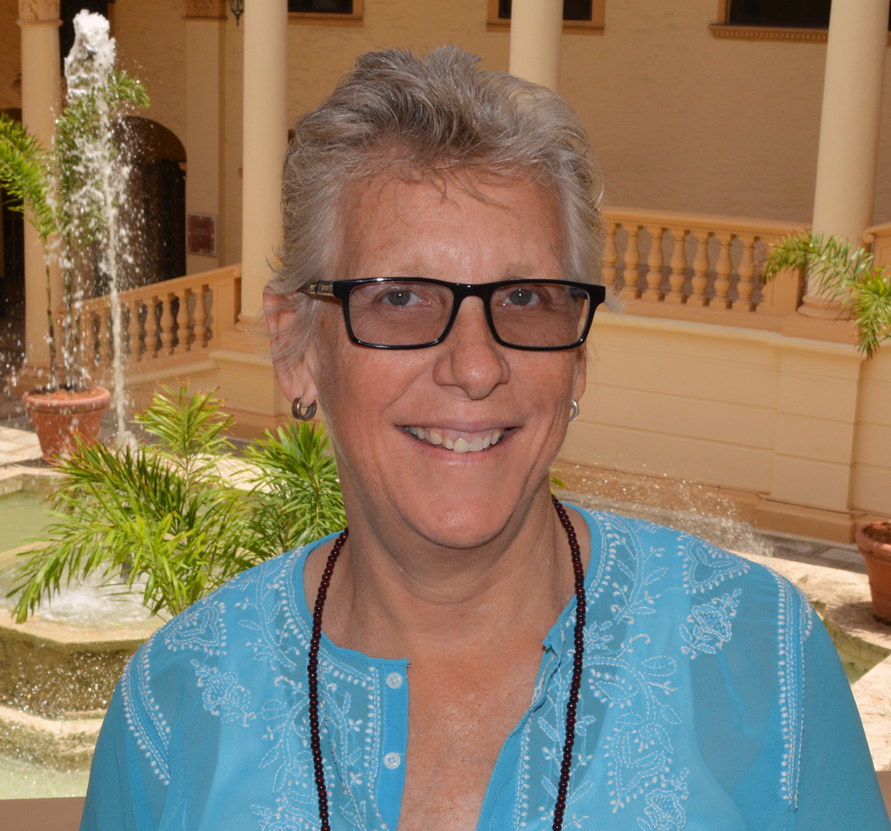 May 28, 2015
Cindy Brown, a widely admired leader in Miami-Dade's LGBT community and beyond, has joined the staff of Equality Florida as it's new Miami-Dade development officer.
"We are absolutely thrilled," said Stratton Pollitzer, Equality Florida's deputy director. "Cindy has been building relationships, strengthening connections and advancing good work in this community for more than two decades. We're delighted she's now part of our team."
Cindy has lived in Miami-Dade County almost her entire life. A Florida native, she moved here when she was two. She graduated from Miami-Dade College with a music education degree, and the University of Miami with a bachelor's degree in psychology and criminology. UM also awarded her a graduate fellowship to study sociology. To round out her Miami pedigree, she even once sang in the chorus of Carmen at the Miami Grand Opera (now Florida Grand Opera). The following year she graduated from Leadership Miami.
Cindy's public service work began in 1992 when she helped organize the Miami AIDS Walk and the White Party for Care Resource/Health Crisis Network, where she eventually became assistant director for development. She worked also as a program officer for the United Foundation for AIDS; managing director of the Miami Light Project; executive director of the MDGLCC Foundation/LGBT Visitor Center and most recently as executive director of the Miami Beach Botanical Garden.
For many years she has run her own event-management firm, Cenergy LLC, whose numerous local and national clients have included DIFFA, GLSEN, Miami Beach Gay Pride, Florida Immigrant Advocacy Center, Cancer Community Center, Miami Dade Gay & Lesbian Chamber of Commerce, Alliance for Gay Youth, and the Miami Gay & Lesbian Film Festival.
Her volunteer connections to the non-profit community have been numerous and ongoing. She has served on the boards of SAVE, SAVE Dade, The Dade Human Rights Foundation, the Gay & Lesbian Foundation of South Florida, the Miami Gay & Lesbian Film Festival and the Advisory Committee for the Women's Community Fund (now known as The Aqua Foundation for Women). She currently serves as the board chair of Area Resource and Referral Organization for Women and sits on the LGBT Business Enhancement Committee for the City of Miami Beach. She is part of the team that successfully won the right to bring the World OutGames to Miami Beach and Miami in 2017 and is the co-chair of the Human Rights conference component.
Her latest award among many is to be named the AT&T Business Person of the Year at the Miami-Dade Gay & Lesbian Chamber of Commerce's Sapphire Ball this coming June 13.
"If you want to live in an inclusive community, it doesn't just happen, somebody has to make it happen," Cindy said of her attachment to so many community causes, including Equality Florida.
"Very rarely does one person effect great change by themselves," she added. "It's always a team effort."
In planning major events, she always respected the work of other organizations. "We're all a chain. It's important to make sure every link is strong. The community as a whole needs all these organizations to thrive. I believe that collaborations are what really move us forward."
Cindy said she is glad to see the results of so much community-building, in Miami-Dade and elsewhere.
She was in high school during Anita Bryant's "Save Our Children" campaign of 1977-78. Lesbians and gays were so demonized by that campaign that Cindy hid her sexual orientation. Today she has a 21-year-old niece who came out as lesbian seven years ago, in high school, in the Florida Panhandle. "She was very supported. That is incredibly gratifying." ​
"But the work isn't finished," she said. "Nearly half the people in Florida still aren't protected from discrimination because of their sexual orientation or gender identity. And transgender people are still demonized in ways that gays and lesbians used to be. Equality Florida is working to change all that, and I'm eager to be a part of it."