Meet the Interns: Spring 2019
Equality Florida is proud to announce our Spring 2019 Intern Cohort! We have representation from all over the state, including Gainesville, Tallahassee, Jacksonville, Lakeland, and Tampa Bay! Learn more about our interns and help us welcome them to the team!
Field & Policy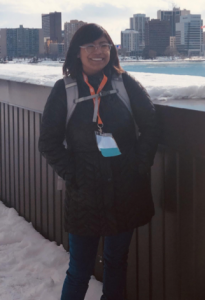 Karen Caudillo
Karen is a senior at the University of Central Florida majoring in Political Science with a track in International Relations and a minor in Philosophy. She came to the United States at the age of 4 from Mexico and grew up in Naples, FL. First in her family to attend higher education, a DACA recipient and TheDream.US scholarship recipient. Member of the Orlando Trust Coalition, co-founder of Killjoy Society UCF and one of Glamour Magazine's College Women of year for 2018.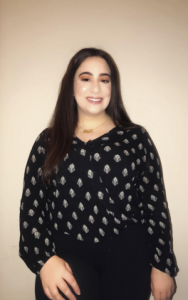 Shireen Ghazarra
Born and raised in Miami, Shireen studies Political science as a transfer student at the University of Florida. Currently working on receiving her bachelor's degree in political science as well as pursuing a minor in Women's Studies and a certificate in International Relations. Shireen has a deep passion for policy analysis and advocacy on women's rights issues in multilateral forums including the United Nations. As a strong advocate for gun reform Shireen has attended the march for our lives in Washington D.C. and continues to volunteer for policy reform related events. Shireen, a Lebanese-American, is passionate about global affairs, human rights and advancing gender-transformative policy change worldwide. She enjoys writing, fashion, photography, and engaging in conversation about race, politics and pop culture.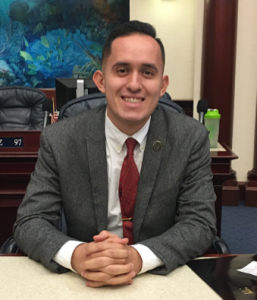 Martin Perez
Martin Perez is a first generation student that currently attends the University of Central Florida and is majoring in Political Science. Martin has been involved in organizing from the local to federal level since 2016. Most notably he has worked for Representative Carlos Guillermo Smith in a legislative and campaigning capacity. Martin serves on the Marion County Democratic Executive Committee as Vice Chair and has promoted democratic involvement in his community. Ever since his involvement on the board of the Florida College Democrats as Deputy Director of Political Affairs with the Florida College Democrats, Martin has promoted civic engagement for young voters.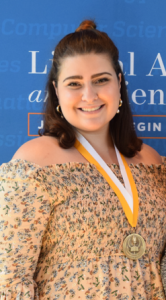 Josephine Donald
Josephine is a recent graduate of the University of Florida. During her time at UF, she studied history and completed research related gender, sexuality, and political movements. In her spare time, she enjoys listening to music, singing, and cooking.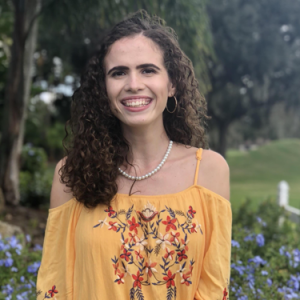 Nicki Lankel
Nicki is currently a senior at Florida Southern College in Lakeland, FL, but originally from New Jersey. She plans to graduate in May with majors in Political Communication & Political Science, as well as a minor in Women/Gender Studies. Equality for all is one of her greatest passions, across gender, sexual orientation, & ethnicity (etc). For her, LGBTQ rights advocacy is both a political and a personal movement, so I she is excited to work on the EQFL team for such an important cause.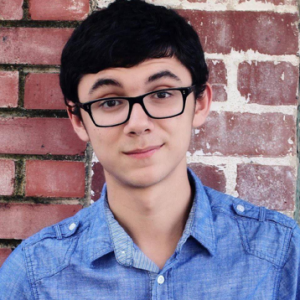 Jared Sellick
Jared Sellick is a student at the University of South Florida studying political science and mass communications. He enjoys writing about progressive politics taking part in theatre when he can. He is from Panama City and lives in Tampa and is excited to work for Equality FL so he can get more involved in his community.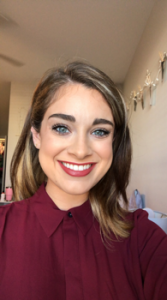 Lauren Gallo
Lauren Gallo is a senior at Florida State university. She is a political science major and in the passed she has worked on multiple political campaigns for statewide and local candidates. Being involved in politics is something she is so passionate for and she truly loves!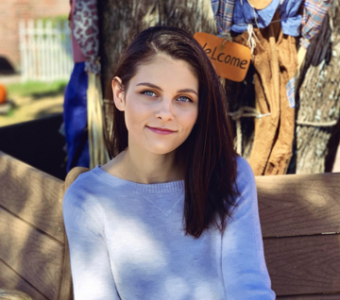 Alana Innerbichler
Alana Innerbichler is a student at The University of North Florida who is majoring in social welfare and minoring in gender studies. She is proudly part of the LGBTQA+ community and is passionate about fighting for the rights of those in society who are discriminated against. She is very excited to be interning with Equality Florida and her ultimate goal is to work for the Human Rights Campaign after obtaining her MSW.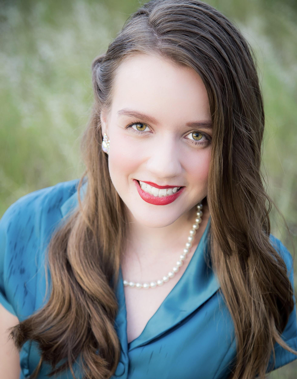 Kaitlynn Swanbeck
Kaitlynn Swanbeck is currently a first-year student of Florida Southern College. She is pursuing a degree in Political Science and minoring in Pre-Law. She hopes to attend law school in Washington D.C. Eventually, she want to run for public office and enact change from a different perspective.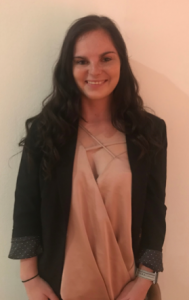 Meghan Oxford
Meghan Oxford (She/ her/ hers) is a junior at Rollins College studying International Relations and Spanish with a minor in Psychology. Meghan serves as the President of the Rollins Democrats, as well as as the LGBTQ+ Caucus Chair for the Florida College Democrats state federation. In addition, she serves as a student facilitator for Rollins' alternative break program focusing on social justice issues surrounding immigration and farmworker's rights. Meghan is a 2019 Come Out With Pride scholarship recipient and a Bonner Leaders scholarship recipient for students pursuing social justice work through service. Originally from Warner Robins, GA, she has come to love Central Florida and call it home through advocating for her community. In her spare time she enjoys volunteering with Rotary Youth Exchange as a student mentor, surfing at Jetty Park, and spending time with her nephews and niece.
Josh Hanson
Born and raised in Orlando, Joshua Hanson is currently a senior at Florida State University studying political science and international affairs. Inspired to see policy change through advocacy following the Pulse tragedy and 2016 election, Joshua took an interest in policy. Joshua has vowed to honor the 49 victims with action and is passionate about equality for all people.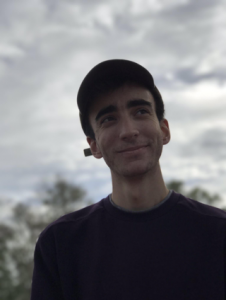 Cameron Ehmig
Cam Ehmig currently lives in Tallahassee, FL. He's a political science major at UCF, and he's hoping to pursue his masters in planning or public administration.
Communications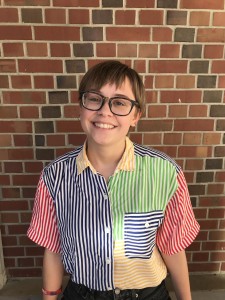 Ava Borchuck
Ava Borchuck is currently a freshman at Florida State University. She is perusing a dual degree in both Creative Writing and Women's Studies. Outside school she enjoys reading (her favorite genres are historical fiction and post- apocalyptic) and painting.
TransAction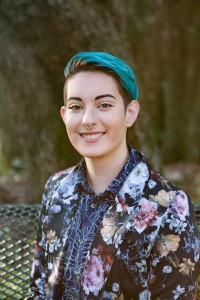 Prin Ocea
A Women's and Gender Studies graduate from USF, Prin Ocea is a passionate advocate and activist for social justice. In 2013, Prin founded the Trans+ Student Union at USF, a student organization that is still thriving and creating community for trans and nonbinary students. In 2017, Prin founded Safe Home at USF which operates with an intersectional lens in order to empower student leaders to create positive change on campus. They were hired by the Office of Multicultural Affairs as Student Assistant for LGBTQ+ initiatives so they could help create queer-specific programing and expand and facilitate USF's "Safe Zone" training program. Looking back on their time at USF, Prin would say that their greatest achievement was developing a proposal and programming plan for Stonewall Suites, USF's LGBTQ+ Living Learning Community in the residence halls, which launched Fall 2018. During their final year of university, they dedicated Friday and Saturday evenings to volunteering with LGBTQ+ youth at Metro Inclusive Health. Prin also began facilitating a nonbinary peer support group in 2016, called Outside the Binary, which now meets three times a month and holds regular social events in both Tampa and St Pete. As for their future, Prin plans to continue courageously following their passions while also working to create safe, inclusive, and empowering spaces for queer folx, as well as other marginalized communities.
HIV Advocacy Project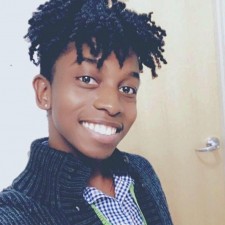 Terrell Jackson
Terrell Jackson grew up in the nations oldest city of Saint Augustine, Fl. He is currently part of a scholars graduate cohort program at the University of South Florida focusing on Translational Research and Adolescent Behavioral Health. He received his bachelors degree in biological sciences from Florida Atlantic University. Terrell serves as the Care Coordinator for PReP at JASMYN (Jacksonville Area Sexual Minority Youth Network) , A non- profit located in Jacksonville, Fl. His duties focus around linking and maintaining LGBT youth to Prep and providing sexual education programs for the youth community. Terrell has a passion for social justice and public health, especially as it pertains to biomedical research and youth cognitive development. In 2018, Terrell was a guest speaker on the Society and Culture Podcast "DckAndDaBox" and a Presenter at the United States Conference On Aids for the " Act Up! Turning Your Narrative Into initiative" Youth Panel. Furthermore, Terrell serves as the 2018 BABI (Build A Brother Institute) institute scholar, which focuses on leadership development of Black Gay and Bisexual Men in the south. He is also the founder of The RootED Initiative, a social media based campaign focused on promoting self-care practices and advocating its importance in LGBT Mental and Sexual health.