BREAKING: Broward County Judge Grants Divorce of Same-Sex Couple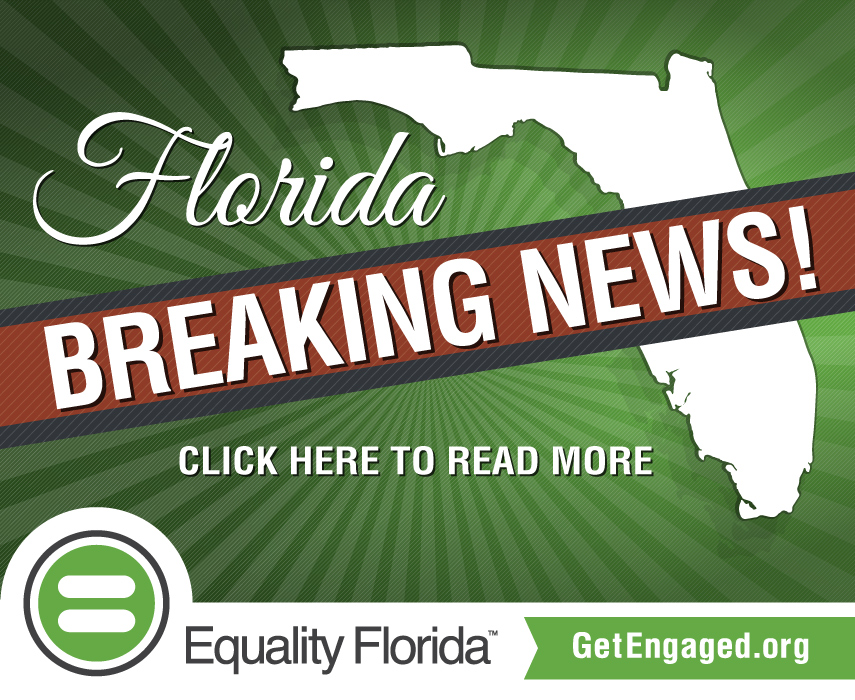 BREAKING: A Broward County Judge has granted a divorce between Heather Brassner and Megan Lade, who were united in a 2002 Civil Union in Vermont, making them the second same-sex couple to be recognized as legally married by the State of Florida. Stay tuned for more info.
Stay tuned for more information or visit eqfl.org/marriage
Fort Lauderdale, Fla. (AP) — The first formal divorce for a gay couple in Florida has been granted by a county judge who also declared the state's ban on same-sex marriage unconstitutional.
Circuit Judge Dale Cohen on Dec. 17 dissolved the marriage of Heather Brassner and Megan Lade. They were united in a 2002 civil union in Vermont. Cohen had ruled in August that Florida's gay marriage ban is unconstitutional and that out-of-state gay marriages should be recognized.
Brassner attorney Nancy Brodzki said it was Florida's first gay divorce.
Brodzki says she expects Attorney General Pam Bondi to appeal the decision, just as she has several other rulings against the gay marriage ban. There was no immediate reaction from Bondi's office.
Voters approved the ban in 2008.