I Am Florida: Mother, Nurse, and Ally Dorothy Neufeld
I Am Florida: Dorothy Neufeld
Over the decades, the LGBTQ community has been subject to violence and discrimination that has come to a head with the recent massacre at Pulse Nightclub. It is a community that has been united in their oppression, but even more so in their resilience, strength, and hope. Now, more than ever, the stories of people within this community serve as a reminder of our humanity, our diversity, and our collective drive toward positive change. Through sharing stories of inequality and advocacy from people across the state, Equality Florida is elevating ally and community voices to come out and say #IAmFlorida. I am here. And most of all, I matter.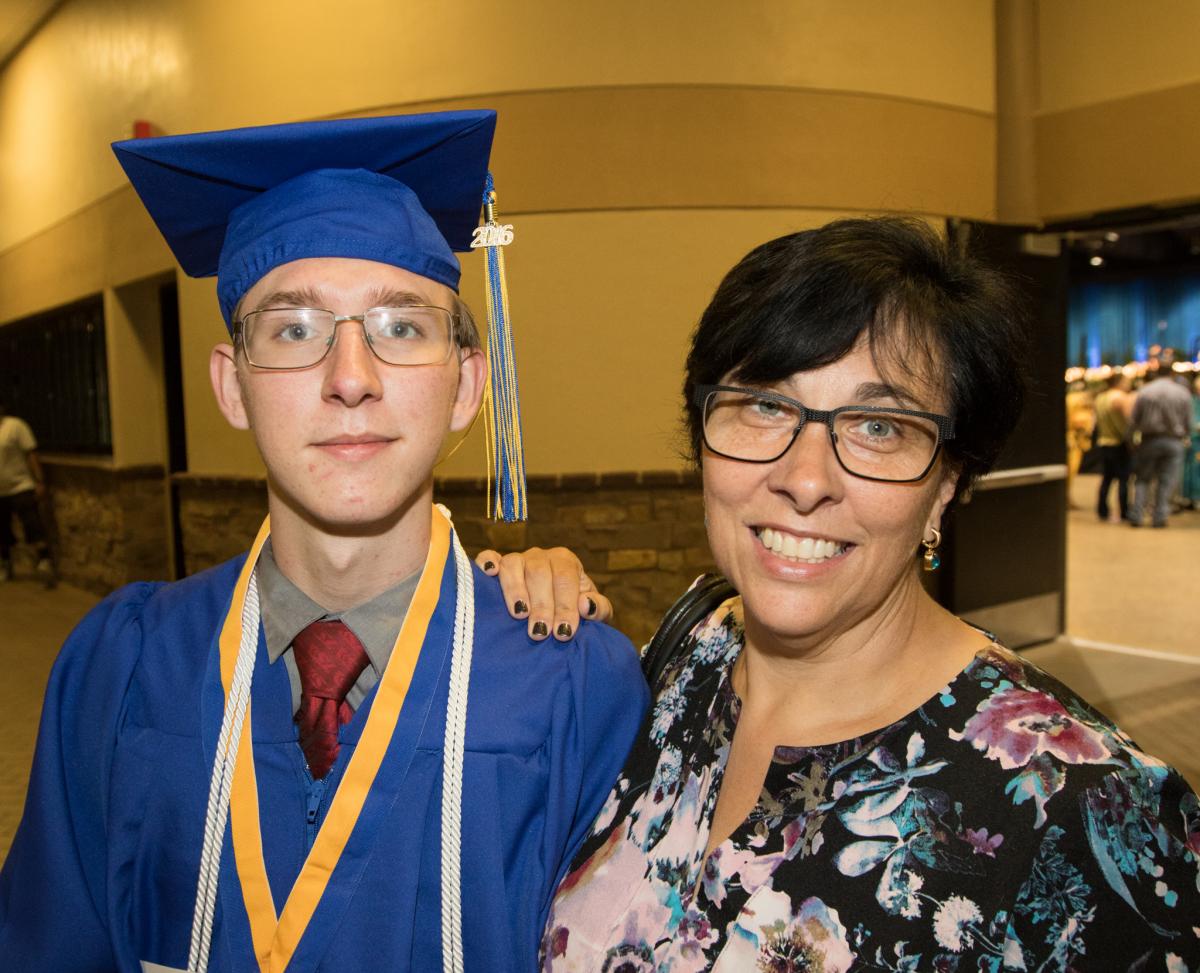 When she's not volunteering with Equality Florida or campaigning outside of a courthouse with her youngest son, Cameron, Dorothy Neufeld is an ER nurse and professor at a local community college. She was born in Canada and moved to Florida in 1994, then became an official citizen of the United States in 2006. She's now a proud resident of Manatee County, wonderful mother of three, and outspoken ally for the LGBTQ community.
Dorothy has been doing activism and advocacy work for going on two years now, but I wondered what first got her involved in the community. "Well," Dorothy began, "I was raised in a conservative Christian family — I came from a world in which [the LGBTQ community] was less accepted." However, after moving out of her family's home and meeting people through her work, that perspective seemed to make less and less sense. "Over the years, as a nurse I've met couples who were gay, lesbian, transgender, you name it. You just meet nice people. Then some of my friends came out, and I began to think I should be speaking out more for their community."
That was only the beginning. In 2014, Dorothy and her son Cameron attended Manatee Pride for the first year and stumbled upon the Equality Florida booth. "Cameron insisted I sign up for their mailers. I started getting emails about trying to achieve marriage equality, and I realized this was something important. It's one thing to say you support people and another thing to actually do something about it and commit to it."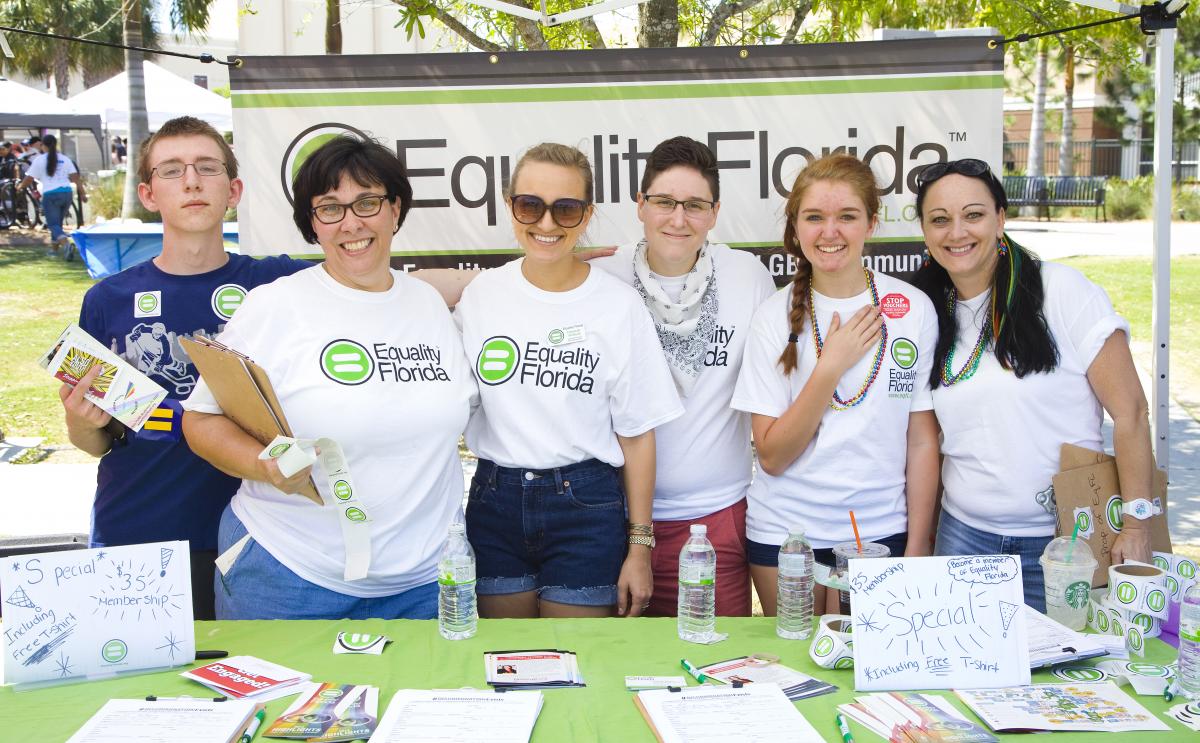 Soon after, Dorothy attended her first Equality Florida meeting in Sarasota, where she listened to advocates and activists talk about their journey. Dorothy said she was captivated by their struggle for positive change. Immediately after, she started to volunteer and get involved, even bringing her family with her to pride events and marches around the state. Her youngest son Cameron was especially enthusiastic about volunteering, and he soon shared that his motivation was more than that of an ally to the community.
"By November of that year, our son came out to us as gay. At that point, volunteering and being active became all the more important to us, because it directly affected a family member." To Dorothy, their activism was more than a service to their community — it was personal, and more than that, it helped her family grow closer. "As a family became more open about things. As we went to more and more events, we posted pictures and Cameron became more comfortable."
After campaigning for a year to secure marriage equality, Dorothy remembers the incredible moment they found out that the Supreme Court had legalized same sex marriage in all 50 states. "We went out for the Supreme Court decision, and were privileged to witness the first same sex marriage that happened in Florida." Since then, Dorothy has kept volunteering and campaigning to secure protections for LGBTQ people in the workplace, alongside working with the campus LGBTQ Alliance at the community college she teaches at. "Now I have a passion for giving kids a safe place to be. I want people to love themselves for who they are, so anything I can do to provide safe places makes the biggest difference."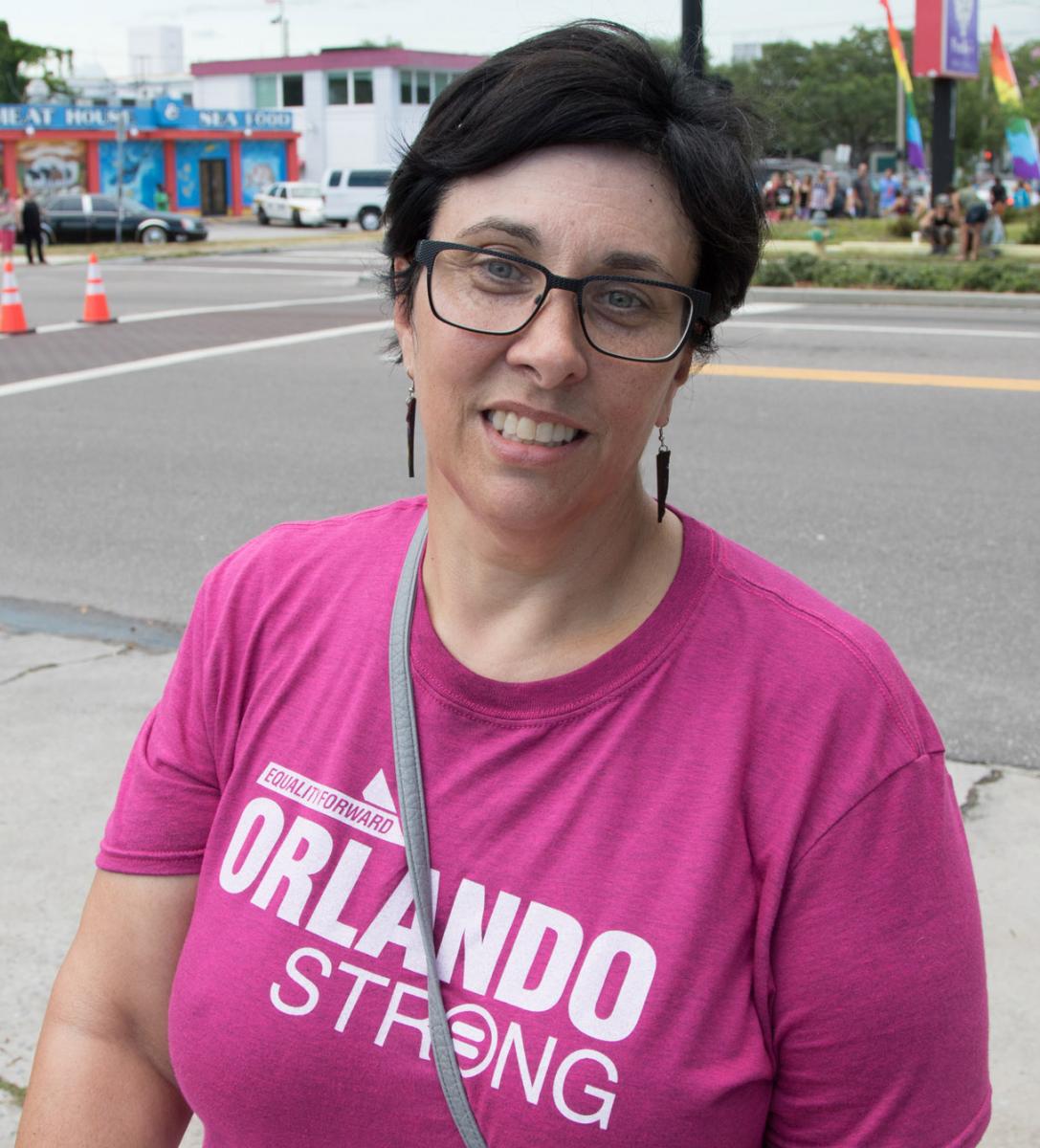 She emphasized again the positive impact volunteering has had on her own life, and how much it's altered the way she moves through the world. "It's been a huge change for me. I wasn't open about my support before, and I wasn't going to try and reach others and stand by my convictions. Equality Florida has made me able to put myself out there and stand up for what I believe in."
After becoming so close with the LGBTQ community in Florida, Dorothy recalls with a still-new clarity the fear and deep sadness she felt when she heard about the lives that were lost at Pulse Nightclub on June 12. Reading the stories of family members and survivors, about the confusion and chaos of that night, Dorothy was taken back to so many of her experiences working as an ER nurse. "At some point, the police and or an ER physician has to tell the family that the patient died. You always know when that happens — there's a screaming cry that is etched into your memory for life. When Orlando happened, I could hear those screams again." Her voice rose in pitch as she continued her story through the tears of someone who has seen suffering firsthand. "If I can do something to save another mother from being in that situation, then it is worth it for me to come forward and stand up for equality."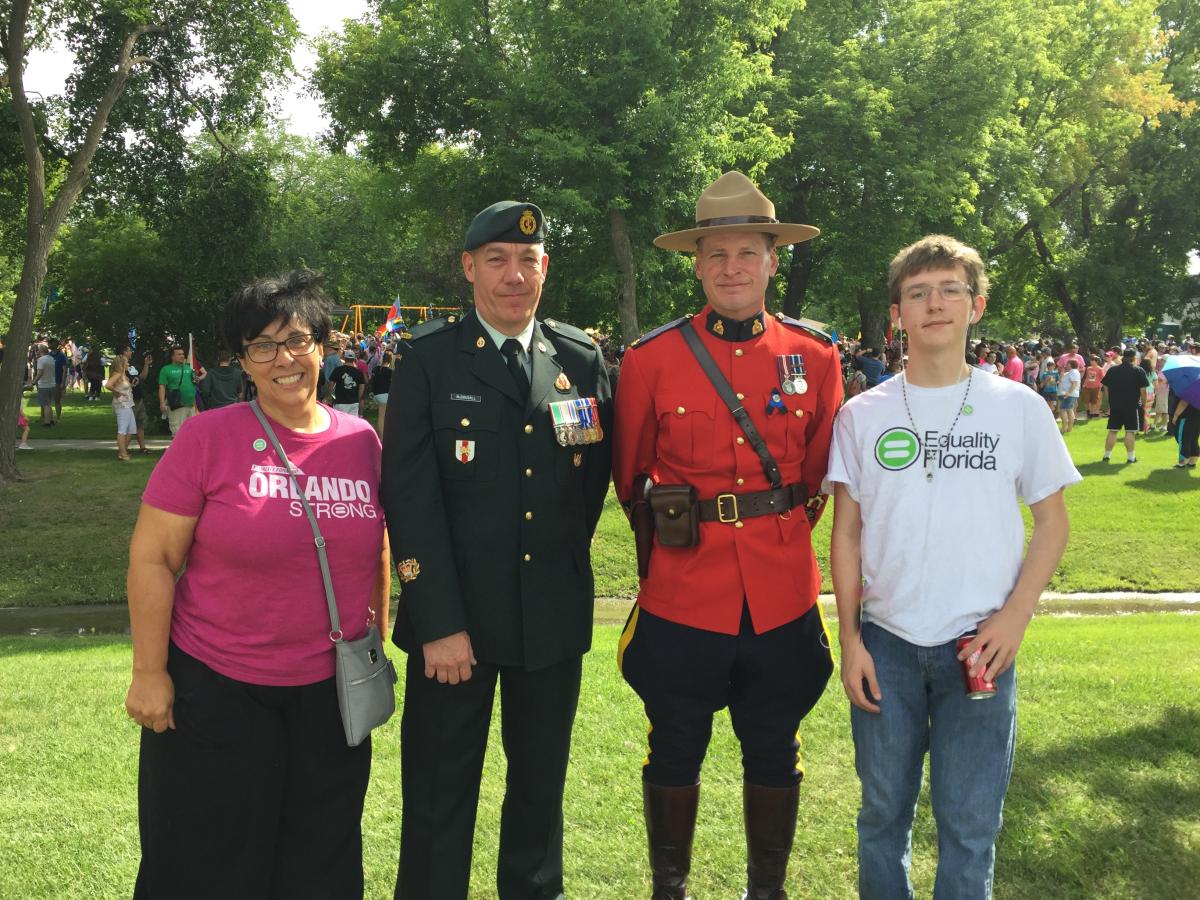 In the face of tragedies like Pulse, Dorothy said it only strengthens her conviction. "It makes it more important to speak out against injustice. Every time you don't speak out, it adds to the prejudice in our society. Every time we sit by and don't do something, our lack of support is contributing." Change can't happen, she stressed, until allies come together with the community to fight against hate and ignorance. "That means providing financial support to activist organizations and those in need, physically getting out there, getting friends involved, and being honest about what you're doing on weekends you volunteer. When people see allies come out, we can help break down their reluctance and prejudice by showing our support openly."
Dorothy's message was clear. As a mother, an ally, a nurse, and a human being, she's seen real change happen when people of all identities come together and speak out for what's right. Progress is coming, she believes, as long as we fight for it. She expressed hope and belief in a better future, then finally closed with a soft smile. "This experience has given me the strength and courage to speak out more. I've changed in a good way, and I'm very grateful for that."
Story By Hannah Powell