Equality Florida To Honor Jazz Jennings, 14 Year-Old Transgender Advocate!
EQUALITY FLORIDA TO HONOR JAZZ JENNINGS, 14 YEAR-OLD TRANSGENDER ADVOCATE, ONE OF TIME MAGAZINE'S "25 MOST INFLUENTIAL TEENS OF 2014"
Equality Florida Broward Gala: Sunday, November 16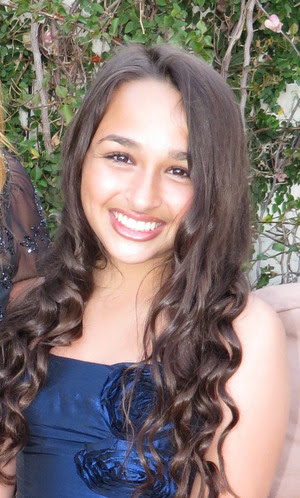 On Sunday, November 16, more than 500 community, business and political leaders are expected to attend the 12th Annual Equality Florida Broward Gala at the Hyatt Regency Pier Sixty-Six Panorama Ballroom in Fort Lauderdale. The highlight of the event will be the presentation of the Voice for Equality award to South Florida resident Jazz Jennings, who was just announced as one of the "25 Most Influential Teens of 2014" by Time magazine.
Jazz3Just 14 years old, Jazz is a nationally recognized transgender teen advocate and has been featured on 20/20, 60 Minutes and The Oprah Winfrey Show. She is also co-author of I Am Jazz, an autobiographical children's book about her experiences growing up as a transgender girl. "Jazz always knew she was different from other kids," reads the back of the 32-page book. "She had a girl's brain and a boy's body. This is her story."
"This amazing young woman inspires us all with her courage and candor, demonstrating what is possible when we share our stories," said Stratton Pollitzer, Deputy Director of Equality Florida. "We are proud to recognize her for the impact she already has made on the lives of transgender youth and their families here in Broward County and across the nation."
On October 13, 2014 Time magazine announced their Most Influential Teens of 2014, stating, "In a landmark year for transgender visibility in the media, Jennings stands out for how much she's already accomplished. She has been interviewed by Barbara Walters, met Bill Clinton and become the youngest person ever featured on the Out 100 and The Advocate's '40 Under 40' lists." Jazz recently started her own company, Purple Rainbow Tails, to raise money for transgender children.
"Few people in the transgender community have articulated their true gender feelings with more clarity and passion than Jazz Jennings," said Gina Duncan, Equality Florida's Transgender Inclusion Director. "From an early age, Jazz has been an inspiration, a mentor and a motivator for the transgender community. She is the true embodiment of authenticity."
A highlight of the Gala will be a State of the State address by Stratton Pollitzer, celebrating the landmark milestones of the past year, as well as presenting the next steps for achieving full equality in Florida. Guests will enjoy sumptuous hors d'oeuvres, delicious cocktails and the Afro-Peruvian rhythms of The Kiki Sanchez Trio.
Presented by PNC Bank, sponsors include B. Rodney White & Michael P. Williams, John D. Evans & Steve Wozencraft, Kenneth S. Hollander & John M. Kardos, Mona Pittenger, Darcy Beeman, Scott Bennett, Ken Flick & D.C. Allen, Cliff Mulcahy & John Zieba, Jim Stepp & Peter Zimmer, Neil Burmeister & Bob Romano, Hank Hury & James Cross, Gerald Kennedy & Paul Smith, Charles Loring, Jackson Padgett & Mark Negrete, and David Webb & Lynn McLaughlin.
The 12th Annual Equality Florida Gala takes place on Sunday, November 16 at 6 pm at the Hyatt Regency Pier Sixty-Six Panorama Ballroom, 2301 SE 17th Street, Fort Lauderdale. Tickets are $150 and are tax deductible to the full extent allowed under the law. For tickets or information, please go to www.eqfl.org/browardgala or call (813) 870-3735. Sponsorship opportunities begin at $500. Please contact Hannah Willard at hannah@eqfl.org or 407.451.5460 for details.