State of Florida Asks 11th Circuit For Extension of Stay in Federal Marriage Case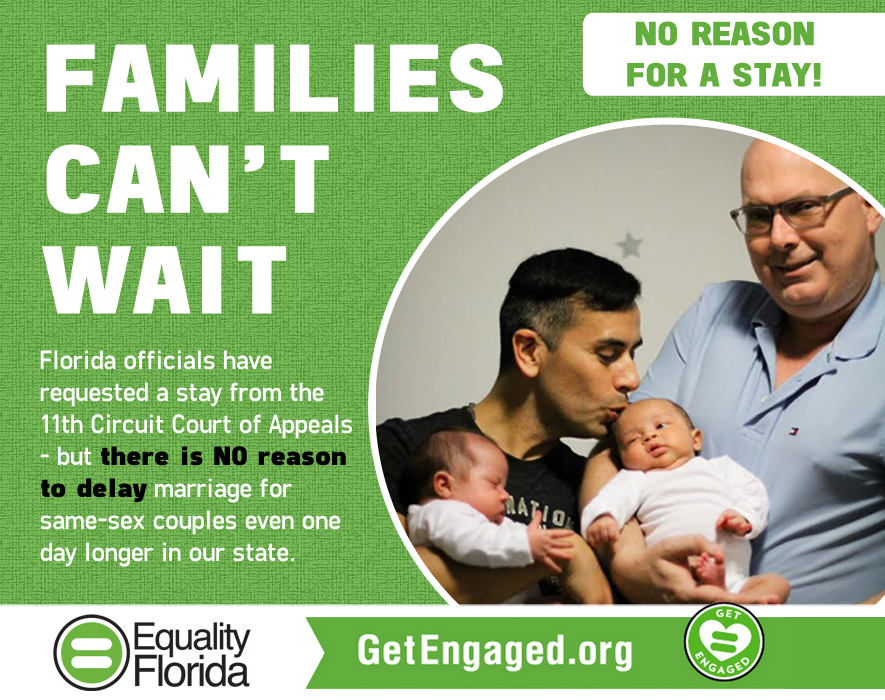 In the federal lawsuit filed by the ACLU, the stay issued by Judge Hinkle will expire on January 5th and will only be extended if by action of the 11th Circuit. Today, the State of Florida has filed a motion asking the 11th Circuit to extend the stay. To read the motion, click here.
The 11th Circuit could extend the stay while they consider the case, but if they follow the path of other Circuits across the country and refuse to extend the stay, then Florida could begin issuing marriage licenses to same sex couples as early as January 5, 2015.
This year, Jorge lost his husband and partner of more than 15 years, Philip, and now, he's raising their two children without the protections of marriage. Their story stands as a powerful example of why the 11th Circuit must deny Florida's request for a stay in the marriage ruling and allow the freedom to marry to become law in January even as this appeal proceeds. Watch Jorge's video as he urges Governor Scott to drop the appeals of Judge Hinkle's marriage ruling.