NEWS RELEASE: Greater Ft. Lauderdale to Welcome Southern Comfort Transgender Conference
Equality Florida and TransAction Florida are pleased to welcome and support the Southern Comfort Conference coming to Ft. Lauderdale for the next three years. TransAction Florida is dedicated to advocacy, education and public policy in support of transgender equality!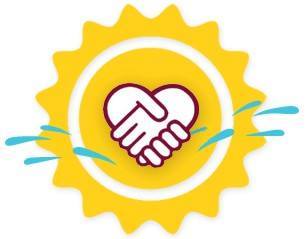 Statement below by the Ft. Lauderdale/Broward County Convention and Visitor's Bureau:
GREATER FORT LAUDERDALE TO WELCOME SOUTHERN COMFORT TRANSGENDER CONFERENCE
GREATER FORT LAUDERDALE, Fla. (August 05, 2015) — Greater Fort Lauderdale will welcome the 25th Annual Southern Comfort Conference to its sunny shores this year, a first-time honor for Florida. The destination will host the conference, one of the largest gatherings of the transgender community in the world, for the next three years.
The four-day conference, held at the Bonaventure Resort & Spa from September 29 through October 3, 2015, anticipates 1,000 attendees including partners, spouses, family members and trans individuals. In addition to attending seminars, workshops and networking events, participants will cruise, golf, dance, and enjoy gourmet food, nightlife and entertainment throughout Broward County.
Broward County native, LGBTQ rights activist and teen trans role model Jazz Jennings will deliver the keynote speech during this year's conference and sign copies of her "I Am Jazz" book, which details her life as a transgender youth. Jennings is the star of TLC's recent documentary series "I Am Jazz," which traces her everyday life as a transgender teenager. Other high-profile guests expected to attend include Zackary Drucker, associate producer of the Emmy-nominated TV series "Transparent."
"We are thrilled to bring our conference to such a welcoming, progressive and beautiful destination for our 25th year," said Lexi Dee, President of the Southern Comfort Conference. "I am excited to see our conference and partnership grow over the next three years with the help and dedication of the Greater Fort Lauderdale Convention & Visitors Bureau, which has led the way for our community and helps to deliver an authentic and welcoming experience for transgender visitors."
Greater Fort Lauderdale has long been known as an LGBTQ travel destination dedicated to raising the bar for universal inclusion. The Greater Fort Lauderdale Convention & Visitors Bureau has been proactively targeting and welcoming the LGBT market since 1996, when it became the first Convention & Visitors Bureau with an LGBT-centric vacation planner and the first to have an LGBT website on a CVB homepage. A clear pioneer, it is also the only CVB in the U.S. with a designated LGBTQ department and in 2014, commissioned the first-ever survey of transgender travelers in North America with the goal of identifying the travel motivations, needs and priorities of the market.
"As a destination that welcomes all people with a diverse, safe and open community, we aim to put trans people in the forefront of the LGBTQ community instead of being the often forgotten 'T,'" said Richard Gray, LGBTQ managing director for the Greater Fort Lauderdale Convention & Visitors Bureau. "We are educating lesbian and gay travelers, mainstream audiences and using our platform as a leader in the LGBTQ travel space to illustrate Broward County's commitment and respect for trans individuals."
The CVB's survey helped to identify the motivations for travel, destination and hotel selection by the trans community, as well as other specific needs. It also provided insight as to how the CVB could communicate appropriately with trans travelers and deliver a sensitive and authentic welcoming experience, including providing training to the local community. The survey is an extension of the destination's latest initiative— a designated landing page for Trans travelers www.sunny.org/tlgb.
For more information on the Southern Comfort conference, please visit southerncomfortconference.org/