Our First Big Victory Of 2013!
Pinellas County Passes Domestic Partnership Registry!!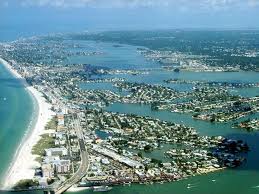 By a 6-1 vote, the Pinellas County Commission voted to create a countywide domestic partnership registry (DPR) becoming the latest in a string of communities that now provide valuable legal protections for gay couples and unmarried straight partners.
"The tide is shifting rapidly towards fairness in Florida." said Nadine Smith, Executive Director of Equality Florida. "These victories across the state in communities large and small, rural and metropolitan, show that equal rights and protecting all of our families is a shared value and ought to be the law statewide."
While the majority of Floridians now live in communities that provide Domestic Partnership Registries not all Floridians are protected. The Florida legislature will have the opportunity to remedy that. A bill called Families First has been introduced this session and would extend Domestic Partnership protections statewide.
Kudos to Ken Welch for leading the effort and to Commissioners John Morroni, Karen Seel, Susan Latvala, Janet C. Long and Charlie Justice for voting YES. The only NO vote was Norm Roche. And thanks to all the Equality Florida members who showed up and spoke out (read more member accounts on our Facebook page). And a special thanks to our coalition partners at the ACLU and the Stonewall Democrats of Pinellas County who supported the effort throughout.
Although the DPR officially takes effect in 10 days, couples will likely have to wait about 90 days before the registry opens. The county plans to charge a $50 fee to register. For residents of Gulfport, St. Petersburg, and Clearwater who already have registered as domestic partners in their cities, the fee will be reduced so they pay only the difference between the cities' fees and the county's fee.
Equality Florida would like to thank those who attended the public hearing today and showed their support! We would also like to thank the Pinellas County Board of Commissioners for addressing this critical issue and voting in favor of equality!