My "wild" photos from Pride!
My "wild" photos from Pride!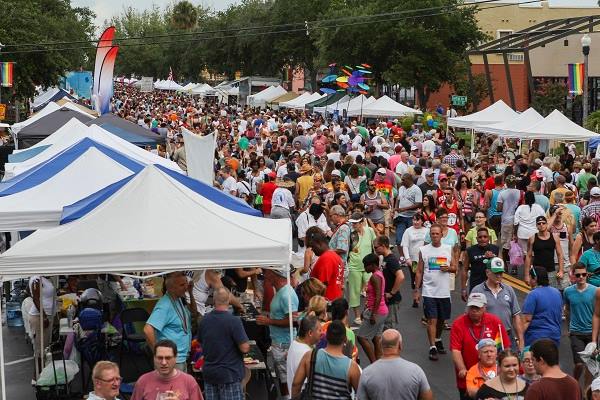 I grew up in small town Iowa. I spent a good part of my adult life in a midwest small city. There were no pride parades. None.
There were some gay celebrations. A gay bar in the summer may host an event with other gay bars and publications. A gay-friendly church may join in as well. But a non-gay business? You just never saw it. Never.
Five years ago, I moved to St. Petersburg and attended my first REAL gay pride parade! Little did I know, it was the biggest in the state of Florida. As we gathered at the starting place, a gay bar of course, here came the costumes and the gay establishments. Everything was as I had expected but then I noticed something else – I saw a float for MACY's. What? Then State Farm. And then Blue Cross/Blue Shield. What was this? I almost started to cry as I saw, one after another, large corporate American companies in a gay pride parade.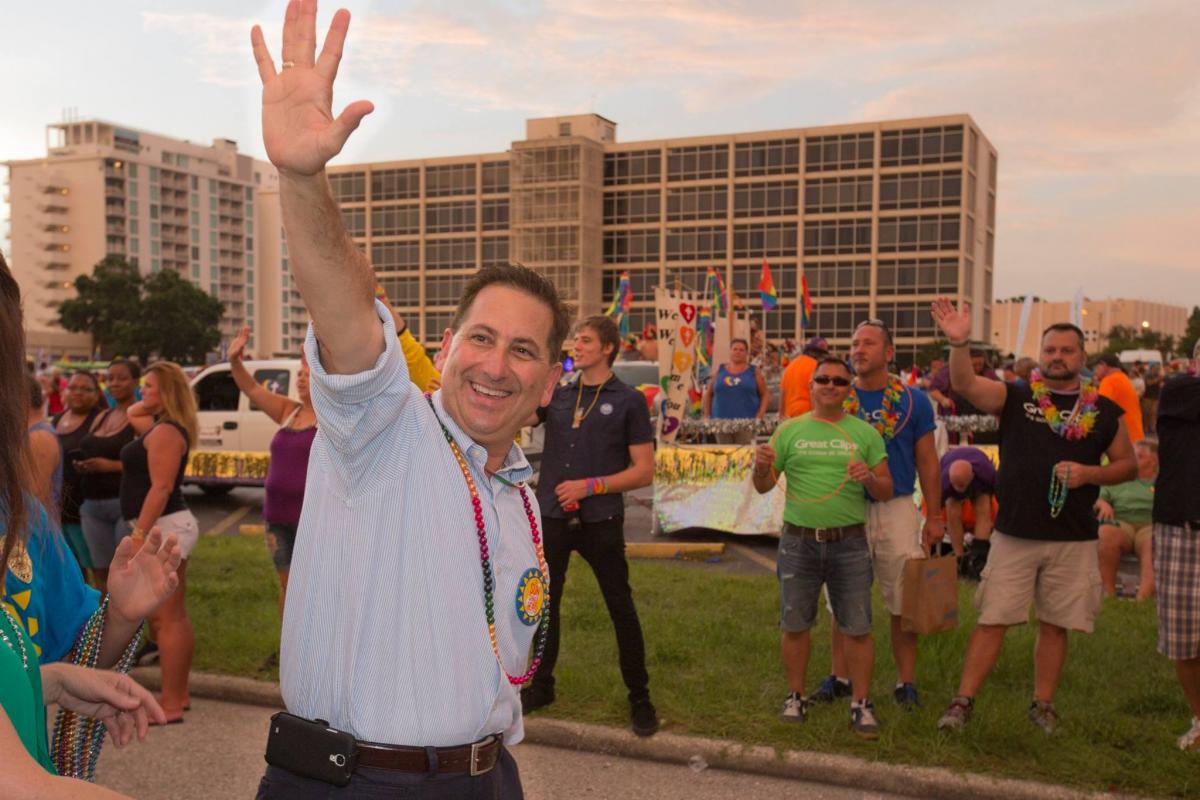 This year, the St. Pete Pride was larger than ever, with numbers in the hundred thousands. The parade kicked off with the mayor of the city leading the way and marching along. Is this even possible? The MAYOR!  Police marched IN the parade instead of only handling traffic. It was amazing. 
The next day, my wife and I headed to the street festival. And as she snapped photos of cute dogs in rainbow outfits or other unusual sights, I snapped these photos (below). Because I still get choked up when I see them. Seems silly, but THAT is what is amazing to me, I see what a big change that is. It took a long time and it took a lot of work to get here. Never forget that. 
When you think of Equality Florida, I hope you'll remember that work. The years (17) of work: organizing, canvassing, educating, public policy, and the talking - lots of talking. Discussions with our neighbors, our legislators, our big business leaders, our allies, and our friends. Nationwide, keep sharing your stories and let people see we aren't the most extravagant costume in a pride parade but just regular people. We're moms and dads, teachers and firefighters, politicians and soccer coaches, and yes, even grandmas. And yesterday, I was just a gay grandma who got teared up over seeing a Wells Fargo sponsored pride stage. 
Happy Pride Month Everyone.
– Sue Hoffman
Communications Director, Equality Florida