VIDEO: Kim & Brian's Wedding in New York City
How do you reduce to words all that your wedding day means?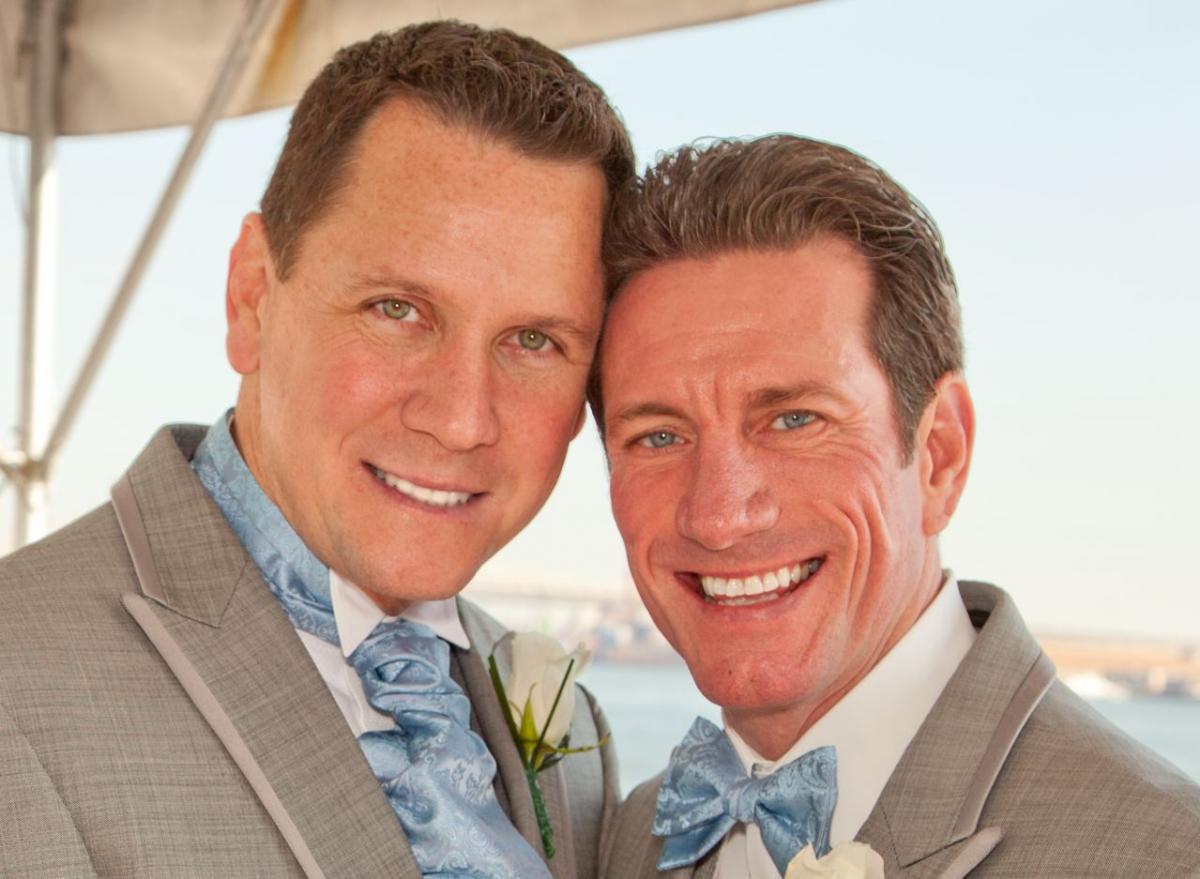 It is one of the hardest things I've ever written. Perhaps second only to putting into words my love for Kim, my husband of 72 hours and partner of 25 years.
I honestly don't think I've ever truly "glowed" before my wedding day. I have now. So, it changed me. And strangely enough, the pictures seem to show it. Isn't that peculiar – photographic evidence of an internal emotional state? Love can be photographed!
I've often wondered if marriage changes you, even after 25 years together.
It does!
I glowed. And more importantly, it opened my heart in a way I never could have imagined.
For the past six months or so, Kim and I have planned the celebration our 25 years of loving each other. We decided to honor our Silver Anniversary by getting married.
We bought and mailed Save-the-Dates and wedding invitations. We booked flights and hotels. We hired car services and caterers. We rented daytime tuxes and reserved tables for dinners.  And most of all, we invited the most important people in our lives to come and celebrate our love for each other.
At first, it seemed a selfish request – "Come celebrate our relationship!" But beneath the surface, it was a completely selfless act.
Asking people to celebrate your love is asking them to celebrate you. We rarely do that. It forces us to open that most precious and vulnerable part of our soul to the world. And wait.
It's not just the number of "Accepts" and "Regrets." It's the way people say it. Some added smiley faces or wrote notes, like "With great joy," on their reply card as they accepted our invitation. Others checked regrets and called, practically in tears, to say that they could not attend. Each meant the world to us.
Only one person, a longtime but apparently estranged friend of mine, never replied.
Now that our day is done, I believe everyone who was meant to be there was there. People were moved. Some to tears, others to a new awakening of how precious love is, even between two men.
I believe those who couldn't make it will either share in our joy through facebook posts, photographs and videos or they will simply choose not to. All in their own space, taking their own time.
So here is our wedding video, amateur as it may be. It is real and seen through the eyes of someone who loves us deeply. Simply posting it forces me to open to the world in a way I never have.
Not only does marriage change you, but it also changes the people around you. I truly believe there is one love. Watch and see…