Equality Florida Responds to Orange County Mayor Jacobs: Stop Playing Politics!
Equality Florida to Orange County Mayor Jacobs:
Stop Playing Politics!
"We are disappointed that Mayor Jacobs will not join a broad-based group of Mayors across Florida who are stepping up to show their support for marriage equality in Florida."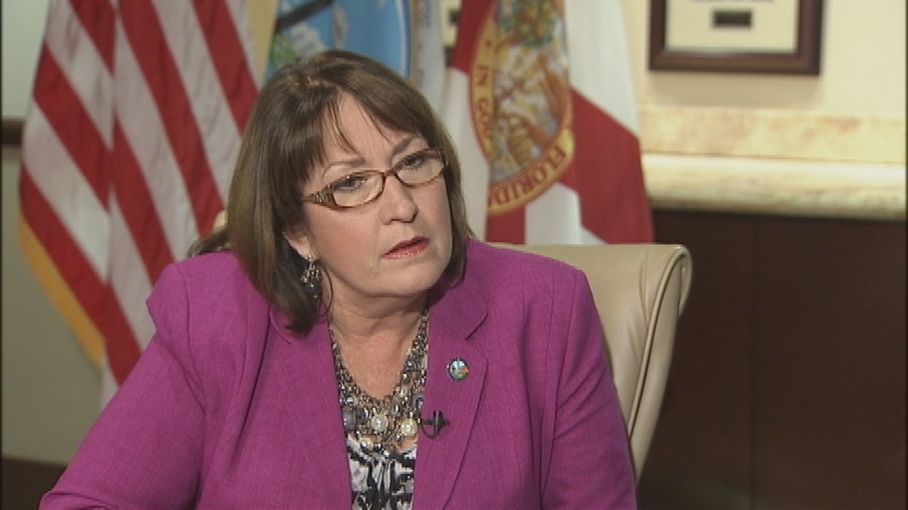 In her State of the County Address, Orange County Mayor Teresa Jacobs did not mention the issue of marriage equality in Florida. When questioned about the issue, she said she needed more time to research the topic and that she didn't know about the lawsuit filed in January by Equality Florida Institute.
For Mayor Jacobs not to know about this lawsuit, she would have to be living under a rock. From the moment the lawsuit was filed, there were hundreds of newspaper articles, dozens of TV and/or radio news stories, and a multitude of online news coverage about the lawsuit. What's more, marriage equality has been one of the most talked about topics in American life for the last several years. 
Mayor Jacobs also claimed this was not a local issue. What about the thousands of same-sex couples who live in Orange County and suffer the consequences of being discriminated against by Florida's marriage ban? Mayors take positions on state and national issues that affect their constituents all the time, and it is incorrect for her to claim this is not a local issue. 
The Mayor's response doesn't come as a surprise because Mayor Jacobs fought tooth and nail to deny gay couples in Orange County even the most basic civil rights through a Domestic Partner Registry. Although she ultimately voted for the bill, she dragged out the process for 17 months and did everything in her power to stop it from coming up for a vote. 
We are confident that justice will prevail in the lawsuit filed to bring the freedom to marry in Florida. Unfortunately for Mayor Jacobs, the record will show that when she had the chance to stand up and lead on the civil rights issue of our time, she played politics with peoples' lives and their dignity. 
Residents of Orange County have the right to expect that when they ask their elected leaders important questions about issues that directly affect our lives, they will give us an honest answer and not play politics. 
Click here for the recent Orlando Sentinel article with Mayor Jacobs' comments on marriage.
Michael Farmer
Equality Florida - Director of Development, Central and North Florida
[email protected]/407-462-9692