Hal Trejo, Grant Writer and Southwest Florida Development Associate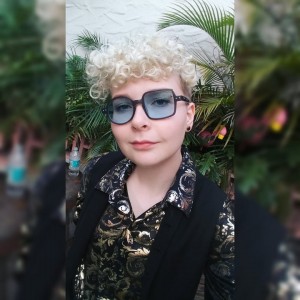 Hal Trejo (they, them, theirs), is a Grant Writer and Southwest Florida Development Associate with Equality Florida. Hal is a graduate of New College of Florida, where they focused on anthropology and completed their senior thesis on the history of gender and sexuality diversity in Florida. They are committed to the liberation of all people who face oppression through mutual aid, activism, and arm-in-arm collaboration. They are an activist who has attended and organized numerous marches, vigils, and actions calling out Islamophobia, racism, homophobia, transphobia, anti-science fundamentalism, Nazism, fascism, farmworker rights abuses, infringement on native land, and imperialism.
Hal is the president and co-founder of All Rainbow and Allied Youth Inc. (ARAY) in their hometown of Charlotte County, Florida. ARAY is a nonprofit that helps LGBTQ+ youth connect with the resources, support, and love that they need to survive and thrive.
They hate melted cheese almost as much as push-ups, and in their free time, Hal enjoys reading YA and JF novels, traveling, and watching Star Trek.