Federal Bureau of Prisons Now Requires LGBT Employee Representation in Nation's Federal Prison System
Equality Florida Instrumental in First-Ever LGBT Staff Event in a Federal Prison
In a groundbreaking move, the Federal Bureau of Prisons (BOP) has announced that every federal prison in the U.S. will appoint an LGBT (lesbian, gay, bisexual and transgender) representative to their long-standing Affirmative Employment Program.  The BOP employs approximately 40,000 nationwide, and until now, the LGBT staff did not have a designated representative in the program.
With the addition of an LGBT representative to the BOP's Affirmative Employment Program, each of the more than 120 BOP facilities will hold at least one event each year that will serve to educate and inform the staff about LGBT diversity issues.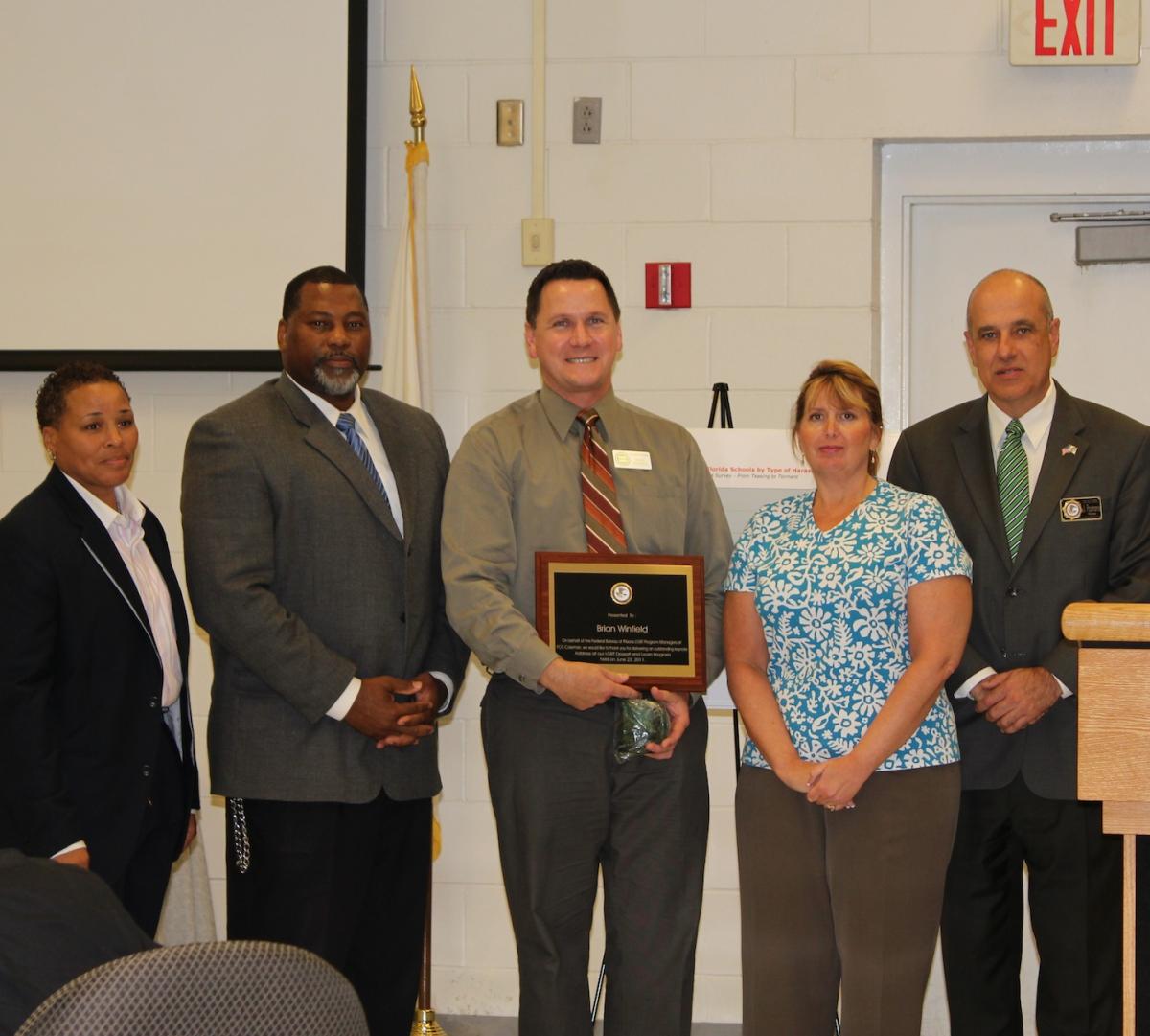 The directive also requires each facility to designate one person as the LGBT Special Emphasis Program Manager, to ensure that equal opportunity issues and concerns affecting LGBT employees are adequately addressed.
The announcement comes just one year after Brian Winfield, managing director of Equality Florida, met with a small team of courageous employees at Florida's Coleman Federal Correctional Complex to plan the first-ever LGBT staff event within the BOP.
With the support of senior officials at the correctional complex, Winfield worked with the team to create an extremely successful event in June, nationally recognized as Gay Pride Month.  As the 2011 event's keynote speaker, Winfield was the first advocate to speak about LGBT issues at an officially sanctioned staff event within a Federal prison complex.
"I am so proud to have worked with this group of employees whose efforts impacted national policy," said Winfield.  "It is only because they believed that LGBT individuals and issues needed more visibility, and because it was the right thing to do, that employees at federal prisons now have a place at the table within the Bureau of Prisons."
On June 28, 2012, Equality Florida will once again address staff at Coleman, as Nadine Smith, Equality Florida's executive director, will be a featured speaker at the facility's "Lunch & Learn" event.  Employees at Coleman's four correctional facilities are invited to attend the event during their lunch hour to learn about diverse cultural issues.
Earlier this year, BOP Director Charles Samuels, Jr. issued a memo specifically addressing Affirmative Employment Programs.  In it, he stated, "I am personally committed to ensuring that we provide an environment where diversity is valued, understood and embraced at all Bureau of Prison locations... Every BOP institution and office should provide training and foster an atmosphere that provides access to all Special Emphasis Program areas."
The memo listed various program areas that, for the first time, included a, "Lesbian, Gay, Bisexual and Transgender Program."  A program that originated around a conference table in Coleman, Florida.
Equality Florida is the largest civil rights organization dedicated to securing full equality for Florida's lesbian, gay, bisexual and transgender community.
- 30 -