De Palazzo, Safe & Healthy Schools Director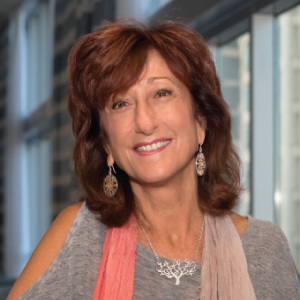 De Palazzo brings a passionate spirit and a solid depth and breadth of school-based knowledge to her role as Equality Florida's new statewide Safe School Director, serving for over 25 years as a classroom teacher, Broward School District LGBTQ Coordinator, national LGBTQ consultant, and anti-bias trainer. De helped build exemplary programs and practices in Broward Schools that are considered a national model for school districts looking for guidance.
 
De has served as a member of the GLSEN National Board of Directors and founded GLSEN Fort Lauderdale. She has been a nationally certified anti-bias trainer for GLSEN and the Anti-Defamation League, as well as the Human Rights Campaign's Welcoming Schools K-5 Project, a comprehensive approach to improving school climate in elementary school environments. De co-initiated "Courageous Conversations about Race," a race and equity-based initiative in Broward County Public Schools, and is a national adjunct trainer for "Future Work Institute" diversity and inclusion workplace consulting organization. De holds dual masters degrees in education and conflict resolution. She is respected for her ability to connect easily with school officials and teachers and to create spaces that allow for open, safe dialogue among participants.