Winning marriage at St. Pete Pride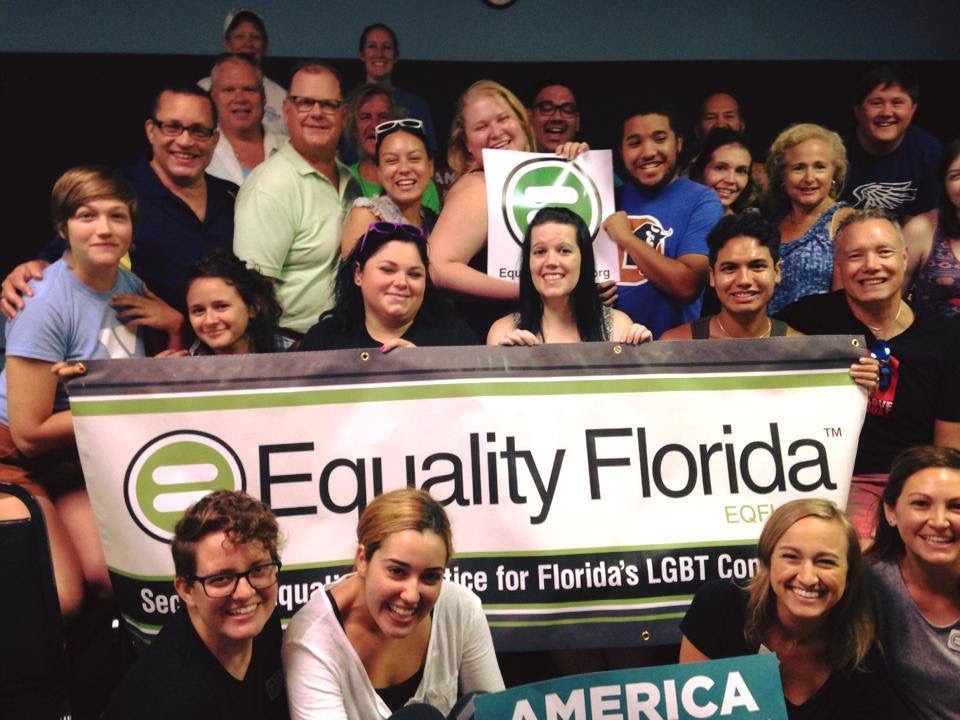 We won the freedom to marry on Friday, June 26, 2015 and the very next day, we celebrated with 250,000 friends and family members at the historic St. Pete Pride!
It was poetic timing; the last weekend in June marks the anniversary of the Stonewall Riots and is the weekend that many large cities celebrate Pride, from New York City to San Francisco all the way down to St. Pete.
 
After sweeping up the confetti and recycling the champagne bottles from the celebration the night before, we began our final preparations for the Pride festival. St. Pete Pride is the biggest pride in the state of Florida, and we were ready to kick off the weekend at our volunteer training.
 
I begin every volunteer training with an opportunity for each volunteer to share their name, their personal pronouns, where they're from, and what makes this work personal for them. Securing LGBT equality is deeply personal to all of us who give of our time and resources to Equality Florida, and it's so important to identify the personal connection right at the beginning of our trainings. We always have an amazing team of volunteers and it's my personal highlight to get to hear their stories.
I share a similar version of my story in every training: my background was in international human rights and I traveled the world advocating on behalf of women and girls. It was deeply fulfilling work, but I had no idea how meaningful it would be to advocate on my own behalf, on behalf of my partner, and on behalf of the family I hope to have someday. This fight is personal in a way my former work was not. It is the personal connection that keeps me engaged and inspired despite the hard work and long hours this job requires.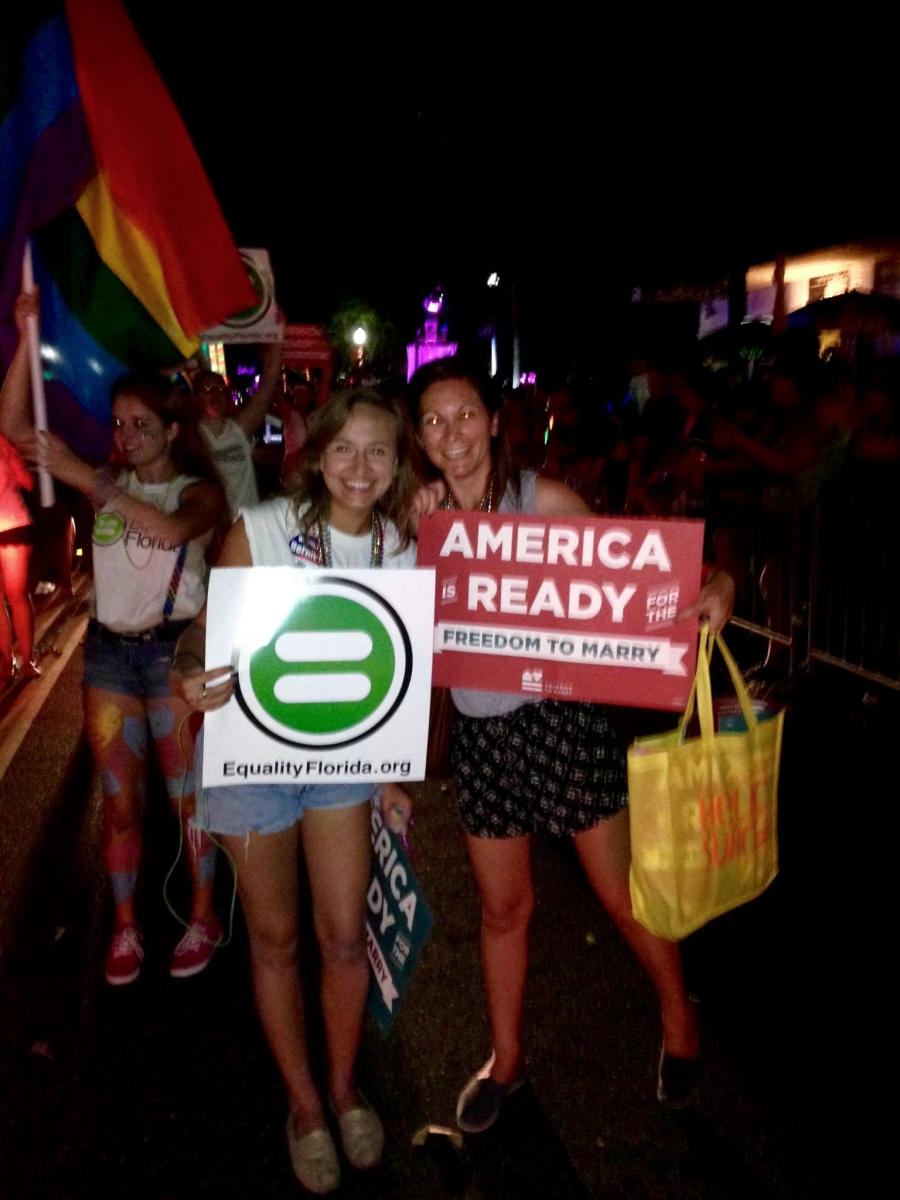 But, on this day, the day after we won marriage, the day after the world changed, it felt even more personal.
 
Winning marriage was always the most personal part of our mission. Marriage matters, and it means something different to every single one of us. This part of our movement has been about showing our coworkers, friends, nieces, and nephews that we have the same love in our hearts as all human beings do. We want the same joy and lasting commitment. We want the same love. When we went around the room with our 30 volunteers that day, I realized marriage means something very special to us all.
 
We heard from Rhonda, who shared that growing up in a small town, she and her high school girlfriend thought they were the only gay people for miles. That feeling of isolation propelled her to come out and stand up proudly for who she is, and now so many couples across the country can stand up proudly and be recognized for their commitment to each other.
 
We heard from Chad, a twenty-something straight ally who shared that he grew up hearing horribly homophobic slurs at home and at school. He said he does this work to create a world where kids won't grow up feeling like they're "less than" because of who they are, knowing they can marry whomever they choose.
 
We heard from Frank and Chris, a recently-recognized married couple who volunteered together. Chris moved us all with his story of growing up outside of the U.S. and the freedom that America represents. What the freedom to marry represents.
 
There wasn't a dry eye in the room.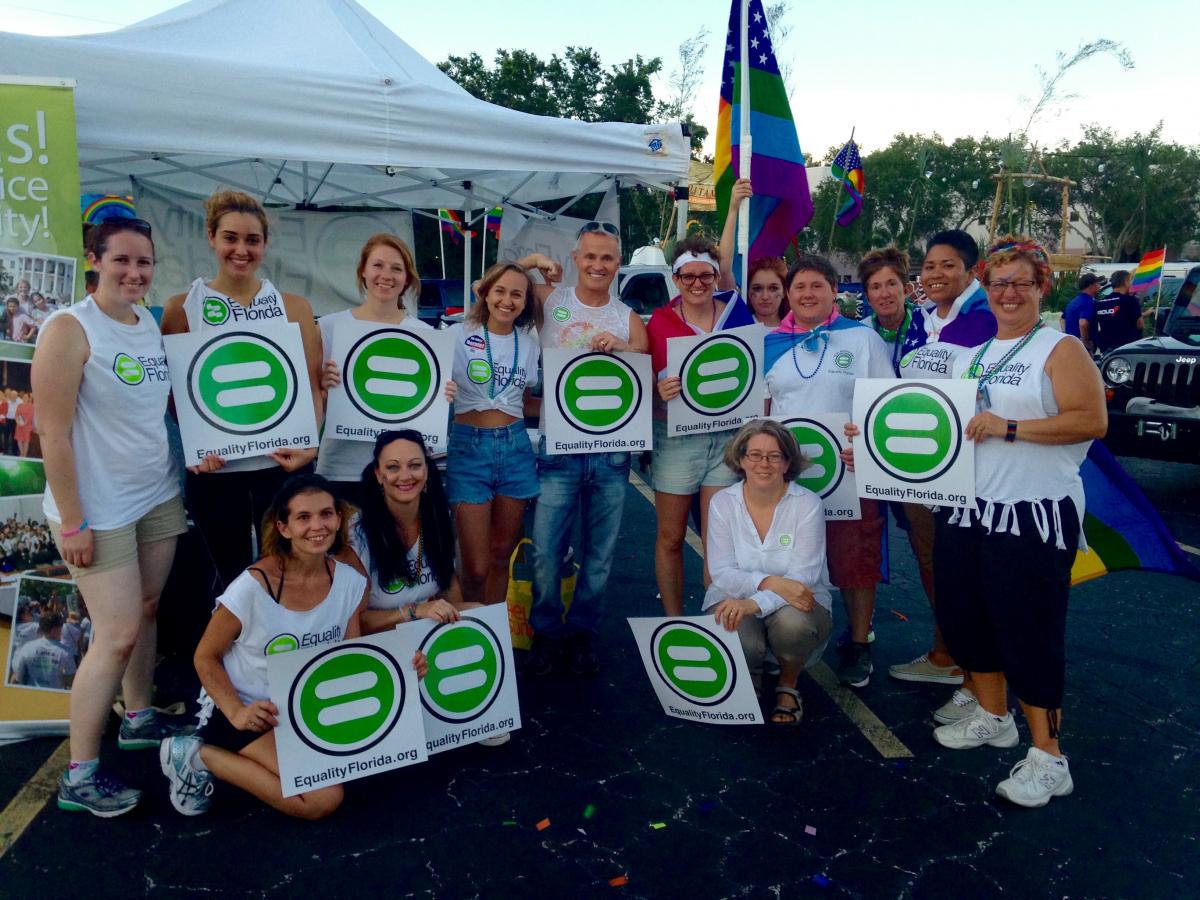 The Supreme Court's ruling was about so much more than marriage: it was about the personhood of lesbian, gay, bisexual, and transgender Americans. It was about seeing us, acknowledging us, and bestowing upon us dignity we have been denied for generations. This ruling is significant for the countless couples who have been together for decades, denied the simple dignity of legally committing themselves to each other. This ruling is symbolic for individuals and couples who are not married, who can now view marriage as a glorious option, a choice, for which they won't have to ask permission or offer apologies. This ruling is special for any American who believes in the power of love.
 
It is people like Rhonda, Chad, Frank, and Chris who made this victory possible. By coming out, speaking out, volunteering, donating, and sharing our stories, we changed this country. America is a better, brighter, and more beautiful place than it was just one week ago. At St. Pete Pride, we celebrated that ours is a country that affirms the pursuit of happiness, liberty, and justice for all. And as we collected pledges of support for the work still ahead of us, our volunteers invited folks to be part of the celebration, part of this momentous victory, and part of the continued fight for full equality here in Florida.

Hannah Willard
Central Florida Field Organizer