A weekend at the Legendary Gay Days!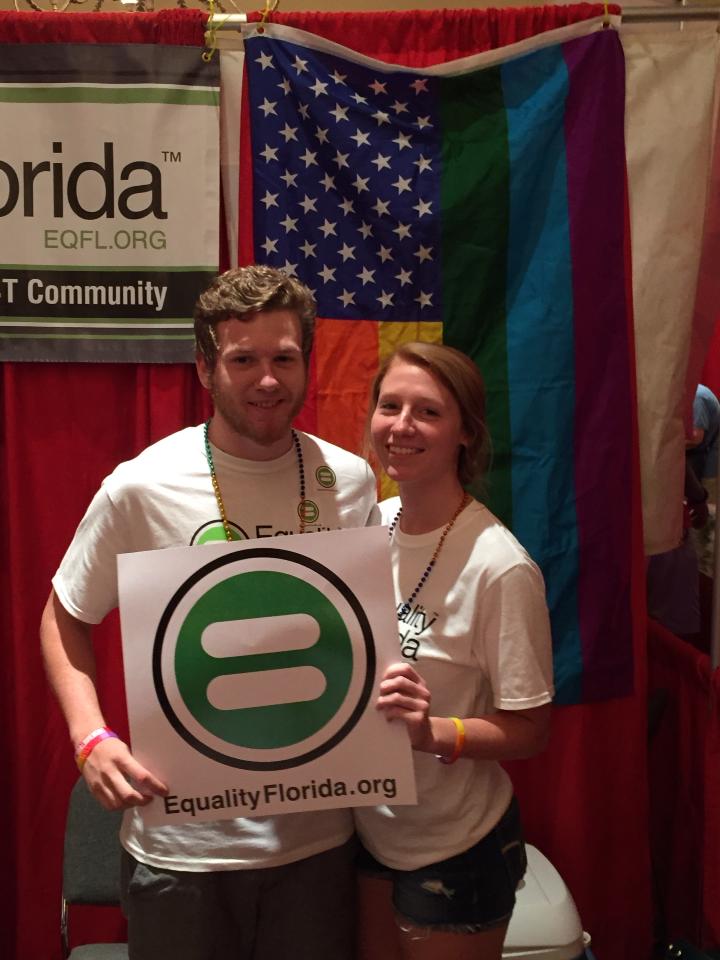 So far as a field intern with Equality Florida, I've spent the majority of my time recruiting and confirming volunteers over the phone. I was extremely nervous to do my first face-to-face event with people at Orlando Gay Days. I had never been to an event like Gay Days and had no idea what to expect. I arrived at the volunteer training the night before the event and met Hannah, the Central Florida Field Organizer, for the first time. Everything was so overwhelming! Hannah reassured me that everything was going to be okay and for some reason I completely believed her. I arrived at event the next day with an open mind and a comfy pair of shoes, ready for what the day had to offer!
 
My nerves quickly drifted away as the weekend progressed. All the other volunteers were super nice and supportive. I met other interns with Equality Florida and listened to their stories of why they were involved with the organization. It was really amazing to talk to other volunteers and interns and learn that we were all going to school for the same purpose of ending discrimination. Connecting with other like-minded people, some of whom are allies like me, was a highlight of the weekend.
 
While we were gathering signatures for our pledge in support of nondiscrimination protections, I got to hear stories of people who were fired because of their sexual orientation or gender identity. It was incredibly eye opening. It's one thing to look at statistics and ask people to support this idea that no one should be fired from their job for being lesbian, gay, bisexual, or transgender, but it was a whole new experience meeting someone to whom this has happened. It was inspiring to know the work we are doing will have a direct impact on people.
 
My boyfriend (that's him in the picture above!) traveled to Orlando to volunteer with us, too! It was great to experience Gay Days with him, as well. We are both straight, and we find it absolutely mindboggling that some human beings don't have the same right to love as we do. So many of our loved ones are part of the LGBT community, so it felt really good to fight this fight for them together. I am proud to stand with the LGBT community and am committed to making Florida a safe place to live, work, and play, no matter who you are or who you love!
 
In Equality,
Emily Corson
Central Florida Field Intern