Couples speak out on why marriage matters in mini-documentary.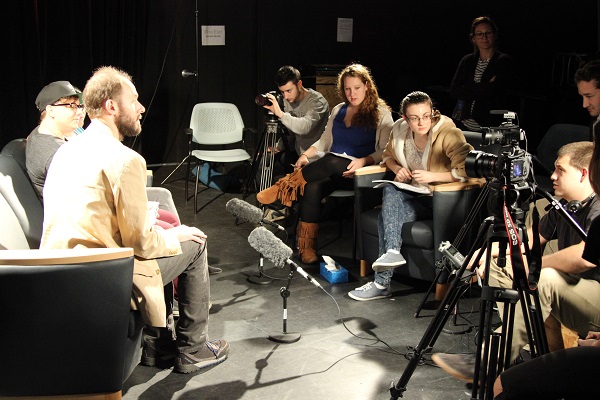 Click here to view the trailer for "Why Marriage Matters"
"The marriage equality fight is not going to be completely over until it is accepted everywhere in the United States - and really everywhere in the world," said Joe Hodges of Tampa. "When we travel with our child, if we go into a county or into a state that doesn't recognize our marriage and something happens with our child... he's at risk."
Joe, his husband Steve Armstrong and their son Finnegan shared the importance of the freedom to marry as part of a documentary produced this Spring by student filmmakers at the University of Tampa for Equality Florida.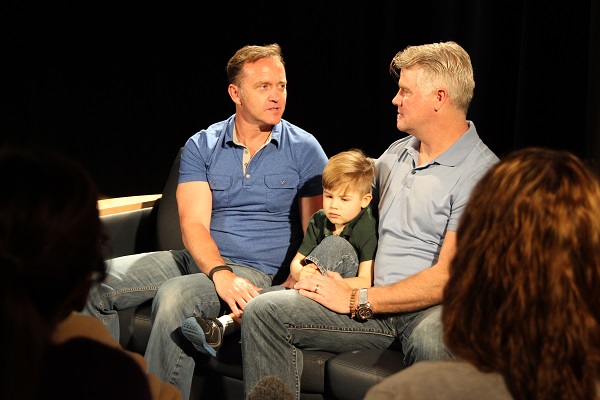 Why Marriage Matters features five Florida couples, some together for over 10 years, who were either recently married or planned to marry soon at the time of filming. In January, the freedom to marry began in Florida and since then thousands of couples have been married or had their out-of-state marriage recognized.
As the country awaits for the U.S. Supreme Court to issue their decision on cases that could bring the freedom to marry for same-sex couples across the United States, the documentary illustrates the importance of marriage to couples, families, and the community.
The purpose of the project was not only to provide a deeper understanding of the importance of the freedom to marry for the individuals interviewed, but it enabled student filmmakers to explore their own questions related to discrimination experienced by gay and lesbian couples. 
"It makes it real," said Katie Boldizar, who married Nicole Carbonneau in April. "It puts an emotional connection to what people are seeing in the news."
"I learned that one can be continuously surprised at others' journeys and experiences, and that we all have stories to share and to learn from," said Daniela Serricchio, University of Tampa graduate and one of the interviewers in the film. "We are all worthy of love and the right to follow our hearts, and I hope that this documentary can aid in the start of that belief system."
Couples felt it was important to share their stories and experiences to help capture the historical significance of this moment in Florida and the rest of the country.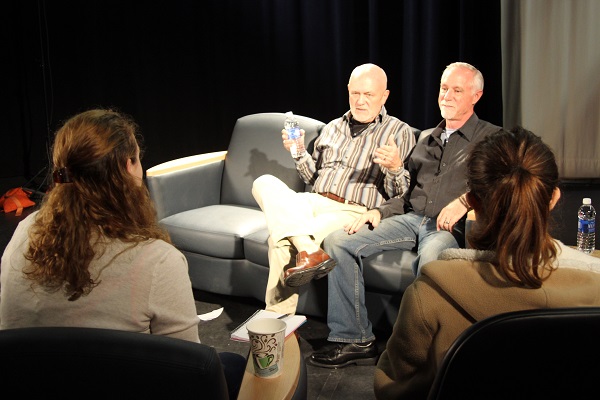 "I suddenly remembered being a little boy, laying on the carpet watching TV seeing the first man on the moon and thinking, 'This was never supposed to happen; this is amazing' I had that same feeling in that moment," said Bryan Beacher, who married Brian Vickery this March.
For long-time couples, Toni Willcox and Nicole Wylie of Ruskin as well as Amber and Laquita Ready of Pinellas Park, becoming legally married had a surprising impact.
For example, in 2008, Toni and Nicole were married in a small beach ceremony at Ft. De Soto in St. Petersburg. However, the couple decided to renewed their vows and become legally married this Valentine's Day.
"The reality of it afterwards was a little mind-blowing," said Nicole, "We're married. Yes, we've always been married, but everybody else recognizes it."
For Amber and Laquita, becoming legally married on Jan. 6 was most impactful on the relationship to each other.
"It changes everything," said Amber, "and surprisingly it's just a different level... a level of respect, you almost feel like that one piece of paper just... it matters."
After watching Why Marriage Matters, we hope that people understand that marriage is not just about legal protections and benefits. Marriage is also about the emotional connections between two individuals who love and are committed to each other along with the respect of their relationship in the community.
View "Why Marriage Matters" on the Equality Florida YouTube channel here.