Kicking off 2015 at the Suncoast LGBT Information Expo!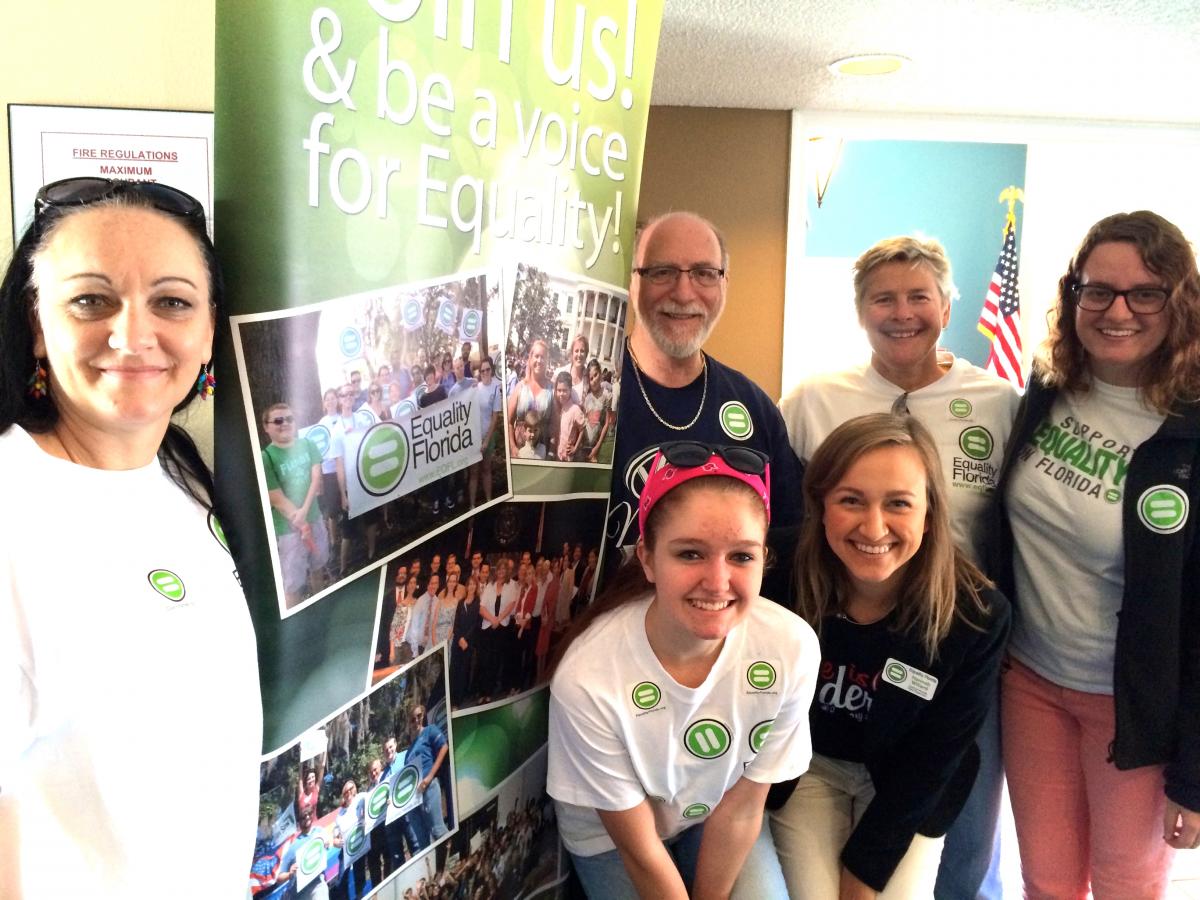 We kicked off 2015 with a bang this last weekend in Sarasota at the Suncoast LGBT Information Expo! As new members of Equality Florida's Field team, North Florida Field Organizer Amber Paoloemilio and I were excited to get to work and attend our first event of 2015.
 
The focus of our campaign right now is #DiscriminationExists – we want to draw attention to the discrimination LGBT Floridians face every day and highlight the need for statewide legislation that protects our community. The Florida Competitive Workforce Act would do just that – it would finally make it illegal across Florida to discriminate against someone based on their sexual orientation or gender identity and expression. We gathered pledges of support all day at the Expo from local businesses and attendees who agree - it's time to make sure no one has to face discrimination simply for being their most authentic self!
 
We had an incredible team of volunteers with us! Here's a snapshot of a few of their stories:
 
Dawn Honeycutt and her teenage daughter, Julianne, are enthusiastic, engaged, and endlessly energetic! Dawn shared that Julianne was the first person to whom she came out and immediately received love, support, and unconditional acceptance (right before a nonchalant, "What movie do you wanna watch tonight, Mom?") Julianne is a student at a local public high school and spoke about her LGBT classmates and the fear they experience before, during, and after coming out. Julianne is learning to be a strong ally to the LGBT community at an early age and we were so proud and inspired watching her work the room and gather support for the Florida Competitive Workforce Act!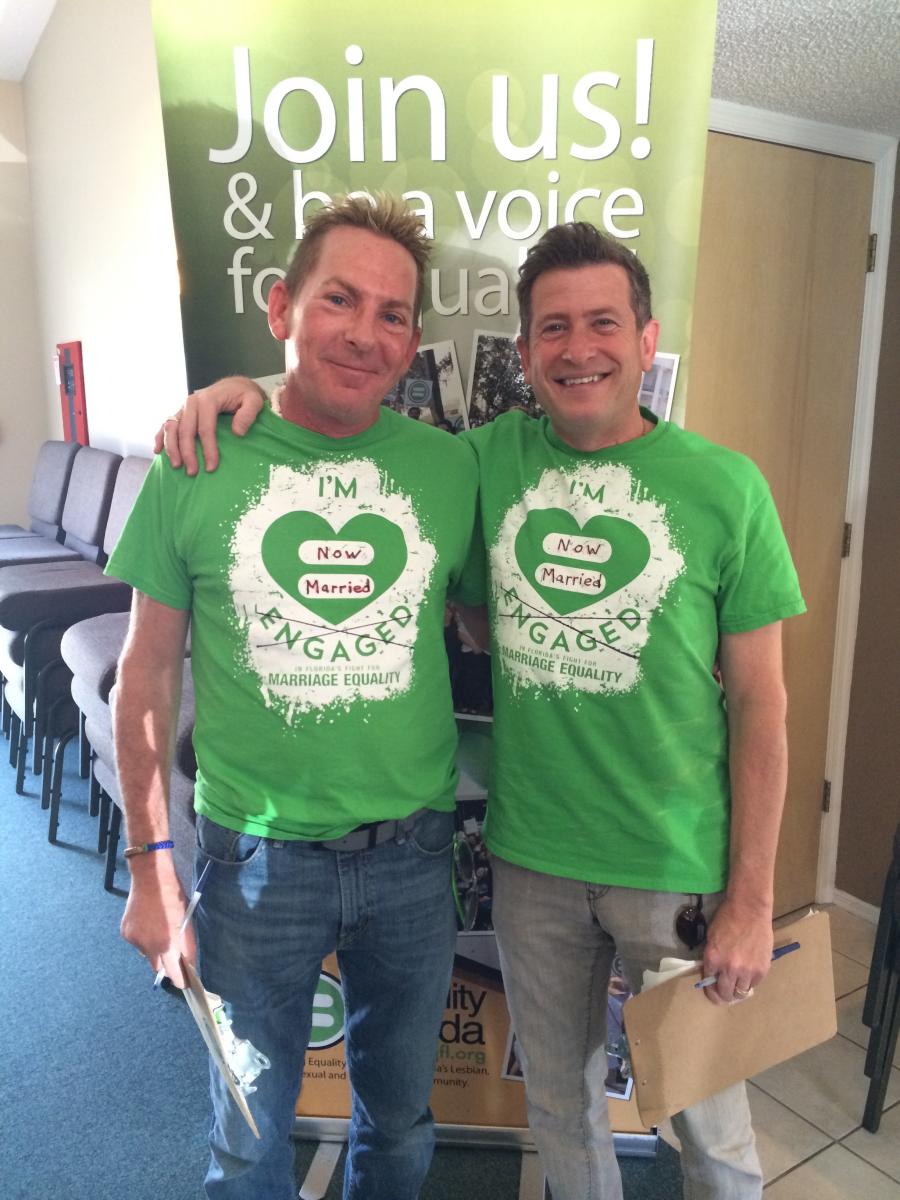 Jim LaPorte and Steve Krause showed up on Saturday in matching lime green, "I'm Engaged!" Equality Florida t-shirts with one important edit: they crossed out "Engaged" and wrote "Now Married!" through the middle of the t-shirts! Jim and Steve were married last year in Chicago after nearly two decades together, and many people congratulated them throughout the day on their now-legal status. Steve is a member of our Suncoast Steering Committee and, as long-time supporters of Equality Florida, he and Jim were excited to learn what was next for us given our recent marriage equality victory.
 
Over the last several weeks, Equality Florida members and sponsors all across the state have expressed their continued support and commitment to achieving full equality for our community, and we were excited to cast the vision of what lies ahead with our volunteer team and everyone we spoke with at the Expo!
 
Big thanks to Church of the Trinity MCC for hosting this spectacular event on behalf of the LGBT community in Sarasota. We are so fired up for a great year ahead, and we can't wait to be back on the Suncoast at Manatee Pride on March 21st! You can click here to sign up to volunteer: eqfl.org/manateepride2015
 
To all of our generous volunteers, thank you so much. We couldn't do what we do without you! Hope to see you all and many more at Manatee Pride.
 
In Equality,
 
Hannah Willard
Central Florida Field Organizer