A first-time volunteer at Harvey Milk Festival 2015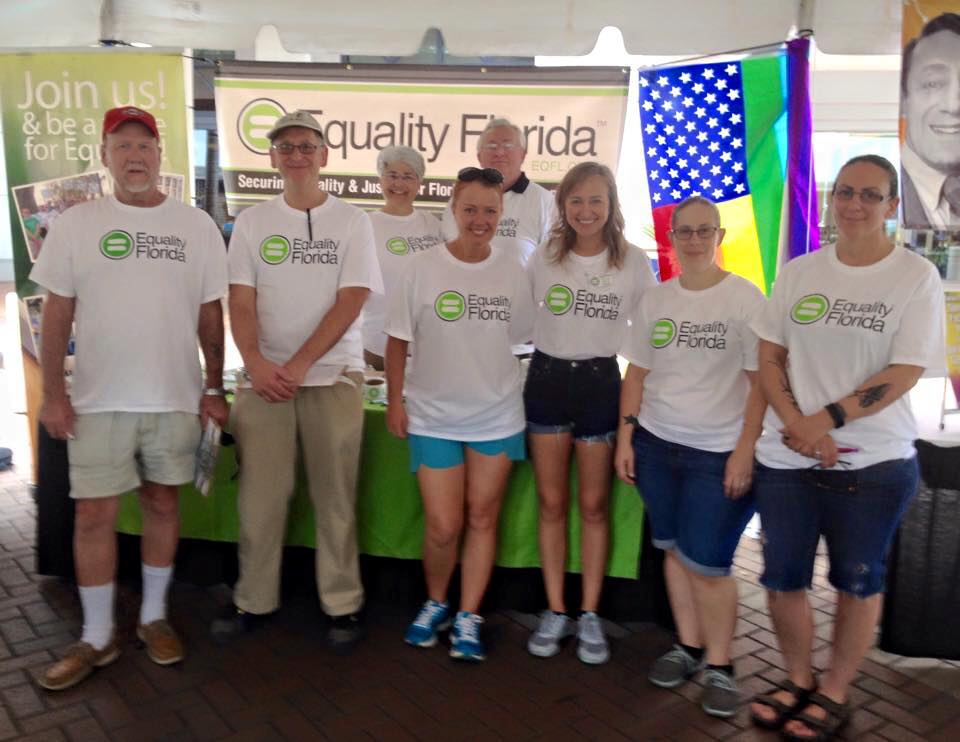 Arriving at 11:45, I was a little nervous/anxious about volunteering, asking strangers to sign a petition supporting equal rights. I had never participated or even attended a civil rights event, so volunteering at one came from a place of genuine love, curiosity, and determination to overcome whatever micro-barriers might still exist within me internally.
The anxiety quickly melted upon meeting EQFL field staff Jennie O'Leary and Hannah Willard. At that point a few others met and joined us, and we helped bring materials to the table that we would be handing out and sharing with attendees.
Hannah was great at demonstrating canvassing, practicing conversations, preparing us with good talking points and giving examples of responses we could anticipate. Jennie continued to also play an important part in being supportive and helping me organize my clipboards, pens and stickers, and stepped in when I was feeling a little frozen in my tracks a couple times when speaking to people. With their help, I was able to open up a little about why I was there, feel confident in that we were sharing a positive message.
My son recently got engaged to his boyfriend, and nothing makes me more happy than to see how much joy this relationship has brought to his life. As they plan their wedding and plan their futures together, I am so glad that they will be legally recognized as a family here in Florida. I am proud to advocate on behalf of my son, his fiancé, and all same-sex couples here in Florida.
With love, curiosity, and determination,
DiAnna Hudson