Meet the Interns: Claire Bow
Claire Bow
(Field Intern - Jacksonville Office)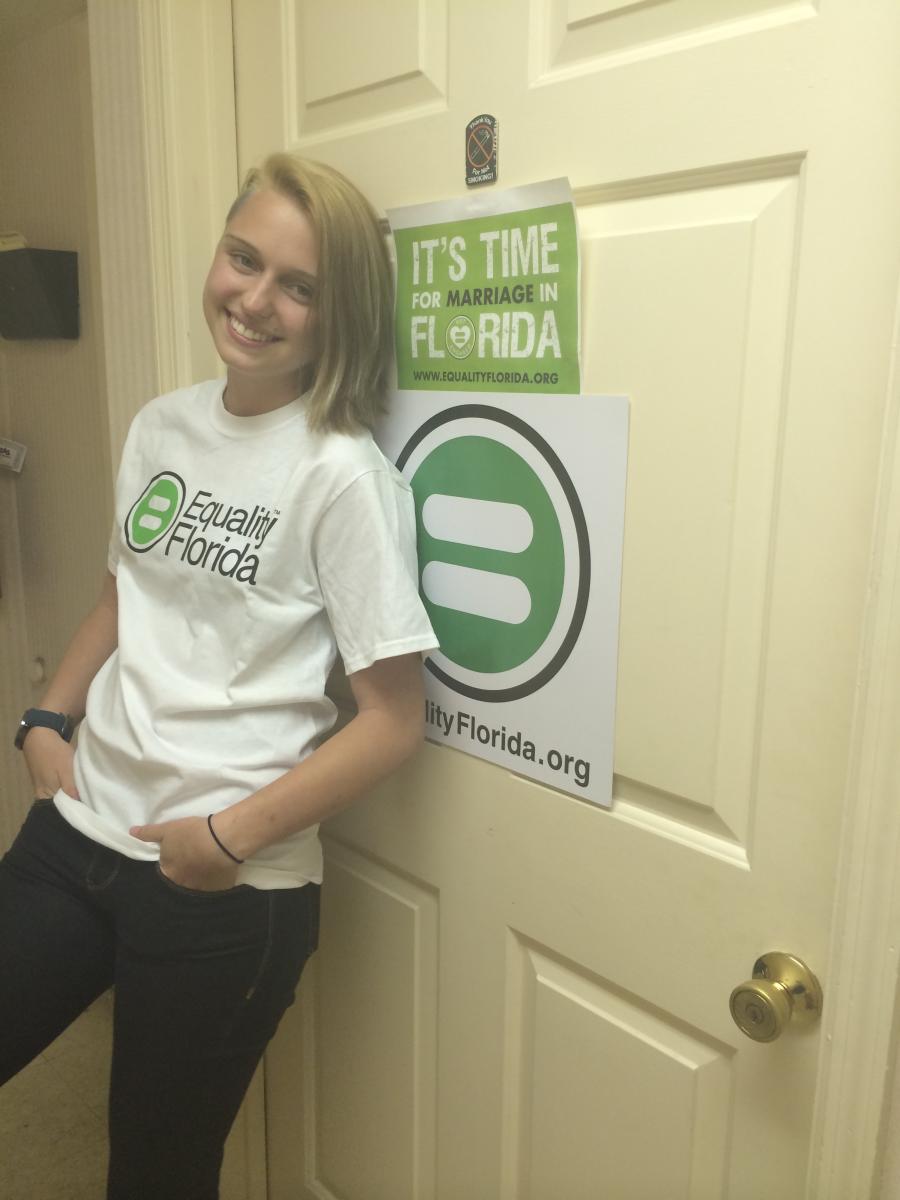 1.     Tell us a little about yourself.
My name is Claire Bow. I'm a Florida native - born and raised in Jacksonville, Florida. I have a beautiful three year old dog named Waylon. He's taught me so much about love and patience, and I know those lessons translate into my work and personal life. There's nothing like coming home after a long day and he's there to greet me at the door, tail wagging and all. I'm also in the middle of a personal journey of finding myself and becoming comfortable with who I am. I can't wait to see the outcome.
2.     Why are you involved with LGBT activism?
I am involved with LGBT activism because I don't believe anyone should be scared to be themselves. Unfortunately, I know firsthand what it's like to be tormented and scrutinized on the basis of who I love. In the workplace I am asked probing questions and constantly reminded that I make others feel uncomfortable. We are all human and should be treated with respect, dignity, and equality. I know I can make an impact and do all I can for this extremely important issue.
3.     Why did you want to intern at Equality Florida?
My roommate became an intern for Equality Florida a couple months ago and brought me to every phone bank, canvassing, volunteer opportunity she possibly could. I couldn't help but fall in love with the amazing people and started going to the office whenever I had the chance. The idea of working with people you love for a cause you love is a dream. I'm just lucky enough to be living that dream.
4.     What are your plans for the future?
I feel passionately about LGBTQ youth and want to do all I can to make the younger generation feel safe and welcomed for who they are. I would love to be in a line of work where I can make an impact in the lives of others. And, I hope to travel and see as much of the world as possible!