TransAction Spotlight - Arianna Lint
Arianna Lint
TransAction Advisory Board Spotlight
"Last year, Equality Florida launched its statewide transgender inclusion initiative in support of the Transgender Community. With the creation of TransAction Florida's Advisory Board, we now have a statewide scope and reach to provide advocacy, awareness and education of the transgender journey. We are very pleased to highlight one of our Advisory Board Members each month in 2015. This month, we are honored to spotlight the incomparable Arianna Lint."
- Gina Duncan, Transgender Inclusion Director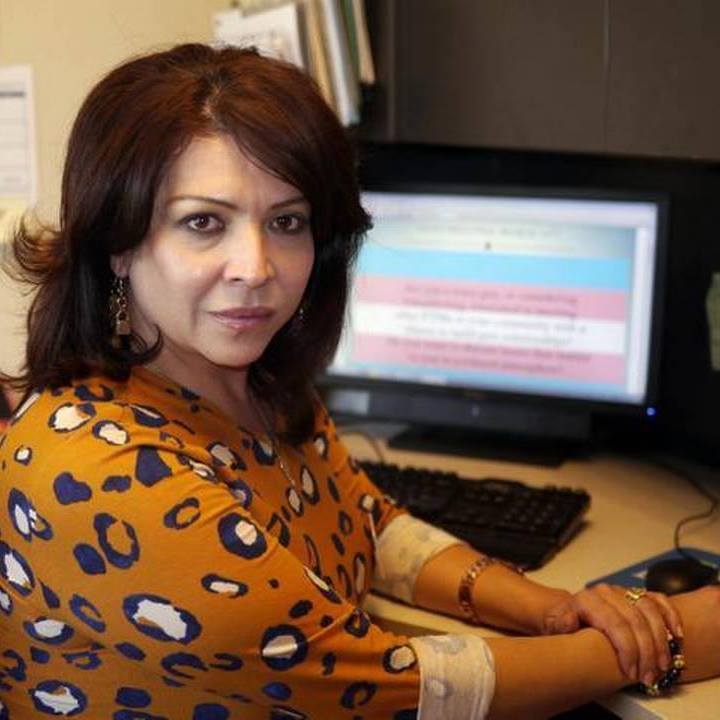 Arianna is the Director of Transgender Services for SUNSERVE organization in Fort Lauderdale area, she is proud Transgender woman originally from Peru, where she lived through her graduation from Law School. Arianna is multi-lingual, speaking Spanish, English, Italian and Portuguese. As in immigrant Transgender woman worked for the Florida Health Department (FDH) in the HIV/AIDS and STD and prevention Department since 2006, Arianna has seen firsthand how her own community has been ravished by this life altering disease, she worked with those infected & affected by HIV as a Family Support Worker, Health Educator, Medication Adherence, Case Manager and DIS. Her last position with the FDH was Health Service Rep or Health Investigator, working with CDC in prevention department, and remains D.I.S certification due to this work. Her work has left her deeply familiarized with the many issues and needs of gender nonconforming individuals living in the United States.
Arianna has complimented her professional work by dedicating her private life to educating, mentoring & advocating for people in her community. She has served by offering phlebotomy services, facilitating classes/workshops on transgender issues, and doing public speaking on HIV in transgender communities, Diversity, Discrimination, and Transphobia. She also provides HIV pre/post counseling and testing and event planning services in the prevention field targeting those at highest risk for contracting HIV and other STD's.
Arianna currently serves as East Coast Chair of the [email protected] Coalition which works to advocate for the specific needs of Latinas Transgender immigrants in US. and improve quality of life. She has also worked with the Work Group for Transgender people in the state of Florida, for the Florida Health Department. She is honored to serve as official speaker for Bristol Mayer Squib pharmaceutical company and travels the US to speak on her personal history and discuss Transgender issues. She reaches out to the Spanish-speaking community in many ways, her favorite of which being her ongoing authorship of a Spanish Blog on Terra.com titled *Belleza sin Genero* (translated Beauty without Gender), where she writes about her perception of beauty in and around the Transgender community, and Arianna was on the Honnor41 list in 2013 promotes positive images of our community, creates awareness about our issues and builds an online family/community; The word "Honor" means pride in English and Spanish.
She is currently working on achieving her Master's degree in the United States education system and is humbled by her opportunity to work at SUNSERVE full-time linking Transgender individuals to existing resources, as well as developing those still needed.